Ugandan Opposition Leader Arrested After Policeman Killed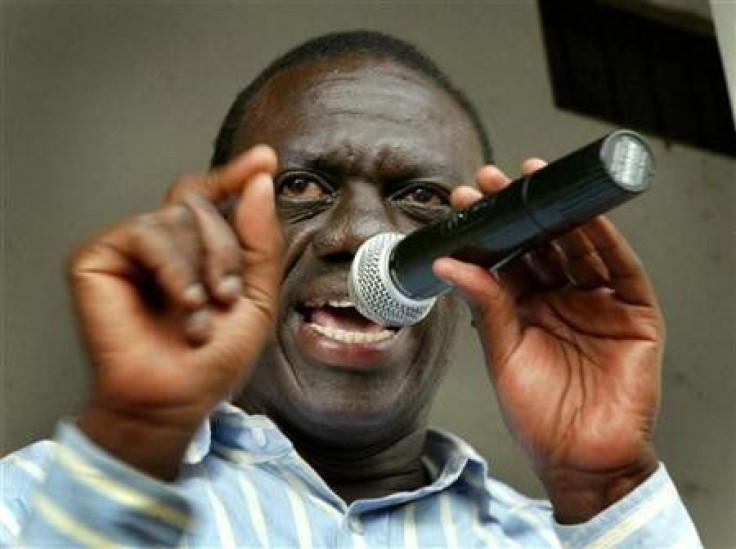 Uganda's principal opposition leader, Kizza Besigye, was arrested on Thursday for unlawful assembly and the death of one police officer.
Besigye was visiting Kampala, capital of Uganda, to visit development projects. He was supposedly invited by the city's mayor to inspect roadworks and drainage systems, the Christian Science Monitor reported.
As Besigye walked through the city, his unexpected presence drew followers who began cheering him on. Soon enough, Besigye's stroll became a full procession.
Police attempted to control the situation by beating opposition supporters and firing tear gas to disperse the crowd.
Amidst the chaos of thrown debris, a senior policeman was hit in the head with a stone. He died on his way to the hospital.
Wanton violence against police officers on duty shall be sternly dealt with to the full extent of the law, said police spokesperson Judith Nabakooba.
Sixteen people were arrested, including Besigye and the mayor of Kampala, also an opposition leader.
Besigye is notorious for leading demonstrations, but the death of the police officer is causing concern among members of the Forum for Democratic Change (FDC) party, which Besigye serves as chairman of.
It has now become illegal....for Dr. Kizza Besigye to walk in downtown Kampala, because he draws crowds, said Anne Mugisha, a member of the FDC.
And as you know, this government has been jittery ever since the Arab Uprising, that the opposition is planning to go and occupy a square in the city and cause international attention which will lead to regime change.
Besigye has run against and lost to incumbent President Yoweri Museveni three times. This has provoked him to lead a wave of anti-government protests, called walk-to-work, against such issues as government corruption and the high cost of living.
© Copyright IBTimes 2023. All rights reserved.