UK Defense BAE Job Losses: Typhoon Jet Fighter Program Cut By Europe's Biggest Defense Manufacturer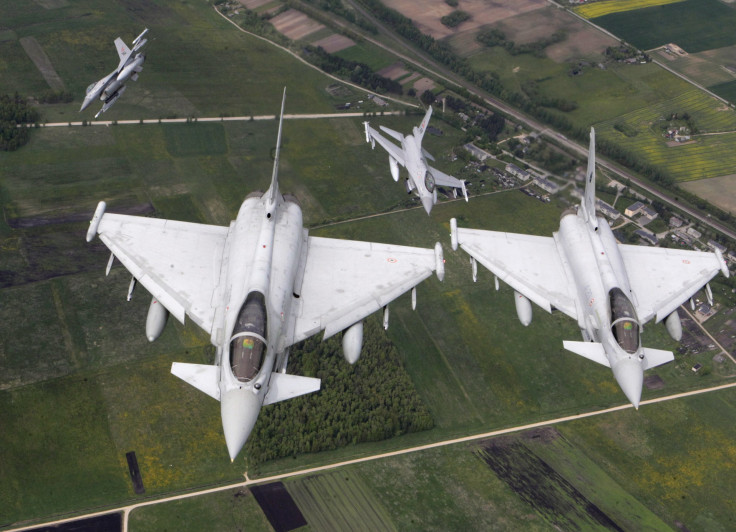 Europe's biggest defense manufacturer, BAE Systems, is slowing down production of its Eurofighter Typhoon jet, resulting in the loss of hundreds of jobs at a plant in England, the company announced in a press release Thursday. The program is being curtailed in order to bridge a gap in the production line between 2018 and the end of the decade, when BAE hopes for an upturn in work from new contracts with Kuwait and Saudi Arabia.
"Although there can be no certainty as to the timing of orders, discussions with current and prospective operators of the Typhoon continue to support the group's expectations for additional Typhoon contract awards in the months ahead," the company said.
Industry sources told Defense News the slowdown would halve current assembly and manufacturing rates at the BAE plant at Samlesbury, Lancashire, while company officials said the short-term reduction was to "ensure production continuity at completive costs over the medium term."
BAE Systems Stock Price (Adjusted Close) | FindTheData
Around 370 jobs will be lost. It was not immediately known if the slowdown will have an effect at Typhoon manufacturing plants elsewhere in Europe.
While the company did not divulge details of current production rates or future sales, it did say the financial impact would reduce revenues from 1.3 billion pounds ($1.97 billion) this year to around 1.1 billion ($1.67 million) in 2016.
BAE is still negotiating an $8 billion order for 28 typhoons from the Kuwaiti military, which would go into production at the turn of the decade, reported the Telegraph newspaper. The jet maker was also expecting an order this year from Saudi Arabia for 48 aircraft, adding to the 72 it's currently building. The deal has been delayed, with BAE hoping it might be complete sometime next year, which would enable full production at the plant again after 2018.
The Eurofighter Typhoon aircraft is built by a consortium of defense contractors in the U.K,. Germany, Italy and Spain.
© Copyright IBTimes 2023. All rights reserved.