UK Industrial Output Improves But Economy Still Weak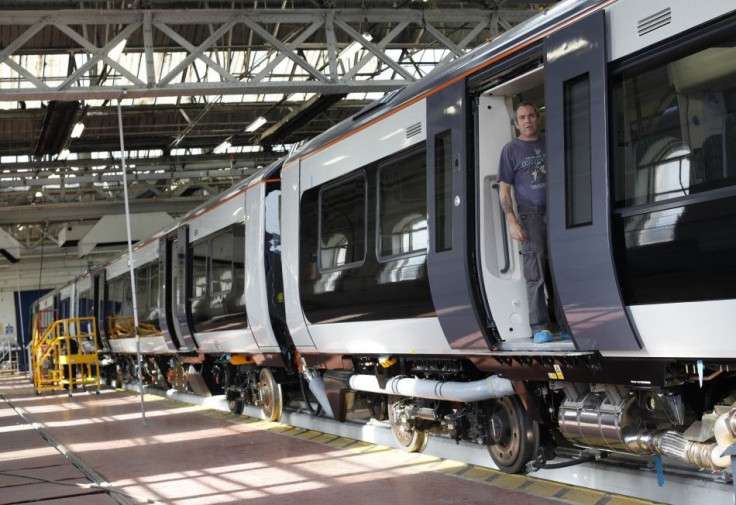 British industrial data released Tuesday, while a slight improvement over the previous month's figures, can't hide the fact that the economy is still weak, experts say.
UK manufacturing output in May rose 1.2 percent from the month before, beating analysts' median forecasts of a 0.1 percent decline on a recent Bloomberg News survey, according to data released by the Office for National Statistics (ONS) on Tuesday. The increase, which offsets a 0.8 percent drop in April, stems from an additional work day as the result of a postponed bank holiday, the ONS said on Tuesday.
Industrial production clocked a growth of 1 percent in contrast to economists' expectations of a 0.2 percent decline.
The UK government has also posted a narrower trade deficit, which comes with the promise of a better risk outlook -- a trend that will give the pound sterling an added boost, according to trade reports. The country's global trade gap shrank 34 percent to £2.7 billion from the previous month, according to ONS data. The tapered deficit arises in the wake of a receding import bill and a sharp rise in exports in May. While imports grew only1 percent, UK export volumes to other countries climbed 6.6 percent, month on month.
However, analysts, who say that ONS statistics were influenced by the Queen's lavish jubilee celebrations, are forecasting sharp production shortfalls in June. The jubilee celebrations in London ate into two working days. However, the ONS did not consider the one-off effect of an additional workday in compensation of a deferred bank holiday, according to Samuel Tombs, a London-based economist at Capital Economics.
May's UK industrial and trade figures are not quite as strong as they first appear, Samuel Tombs, a London-based economist at Capital Economics said in a research note. As a result, production is likely to fall sharply in June and is still likely to be lower in the second quarter than in the first. Meanwhile, although the trade in goods deficit narrowed, this simply reversed the widening of the deficit in the previous month. So, unless the deficit continues to narrow in June, net trade is also likely to have acted as an additional drag on the economic recovery in the second quarter.
It is also too soon to say what this upturn could mean for the UK job market, other economists say.
British manufacturers have been struggling to overcome cash shortfalls arising from a dwindling number of new orders, mainly owing to slackening demand from Europe. Readings from the recent Purchasing Managers' survey indicate that the manufacturing industry was in fact shrinking last month.
The outlook for UK exporters could also remain bleak in the wake of sharp production declines across Europe, plummeting demand, persistent unemployment and continuing economic instabilities, Capital Economics indicated.
The UK's surprise announcement however sent European stock markets soaring on Tuesday -- a double whammy for investors and traders who grew more upbeat after European finance ministers agreed on a bank bailout plan for Spain -- a development that eased pressures on Spanish borrowing costs. The Stoxx Europe 600 index climbed 0.8 percent to 255.60 after a four-day losing spree. The FTSE 100 Index closed up 36.74 points.
© Copyright IBTimes 2023. All rights reserved.