UK Man Left Paralyzed, Fighting For Life After Getting AstraZeneca COVID-19 Vaccine
KEY POINTS
The 57-year-old man was diagnosed with Guillain-Barre Syndrome
There is no known cure for the rare disorder
The patient's wife said he was complained of numbness below the hips after receiving the jab
A family man in the United Kingdom was left paralyzed and is now fighting for his life in what is believed to be a side effect of the AstraZeneca COVID-19 vaccine.
Anthony Shingler, a 57-year-old dad of two who worked as a security manager, is currently confined in the hospital and hooked on a ventilator three months after receiving the AstraZeneca jab.
The 57-year-old was "fit and healthy" before receiving the jab. But Nicola, his wife, said he deteriorated quickly after getting the first dose.
"I'm adamant it was the vaccine, he was fine until he had it. They've found no other trigger," Nicola told StokeonTrent Live. "It's a nightmare to watch him. I can't stand seeing my husband in so much pain every day."
According to Nicola, Shingler complained about mild symptoms, including a muddy head and aching legs, after getting the AstraZeneca vaccine in early March. On March 8, he complained that his legs felt heavy and painful.
A few days later, Shingler said he felt numb from his hips down. The symptoms worsened and doctors later diagnosed him with Guillain-Barre Syndrome (GBS) on March 22.
"The critical care said he had to go on a ventilator because it was taking his lungs, he couldn't breathe. That's when we were told it was GBS," Nicola said.
GBS is a rare disorder in which the body's immune system attacks the nervous system. The disorder may lead to breathing difficulties, blood clots, bowel problems, pain and paralysis. There is no known cure for GBS, according to the Mayo Clinic.
"He is still getting texts from the NHS to go for a second jab and he is lying in a NHS hospital paralyzed ... It's wrong on all levels," Nicola said.
The family has been contacted by Genomics England, an agency that researches medicine, to determine whether the AstraZeneca shot is linked to Shingler's condition, the Daily Post reported.
She is also calling for help from the government, who she said showed no support.
"We've been totally ignored and forgotten by the government," she said.
"I want action and for the government to acknowledge what's going on. They are trying to ignore it so people don't fear going for the vaccine."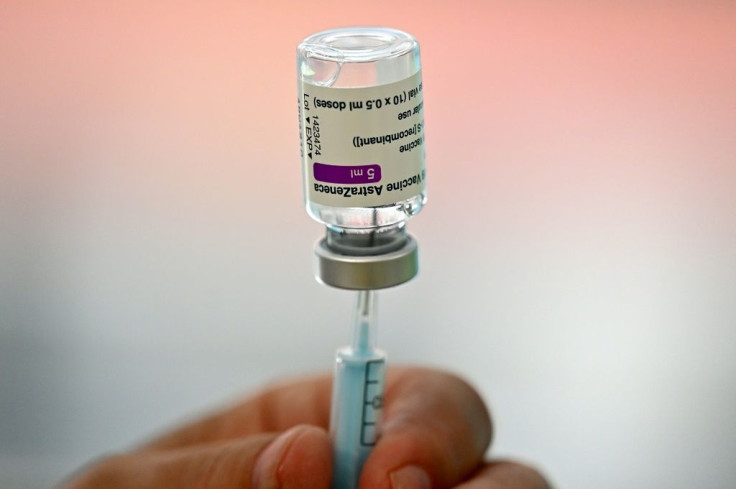 © Copyright IBTimes 2023. All rights reserved.