UK Neo-Nazi Controversy: Liverpool 'White Man March' Canceled After Public Outcry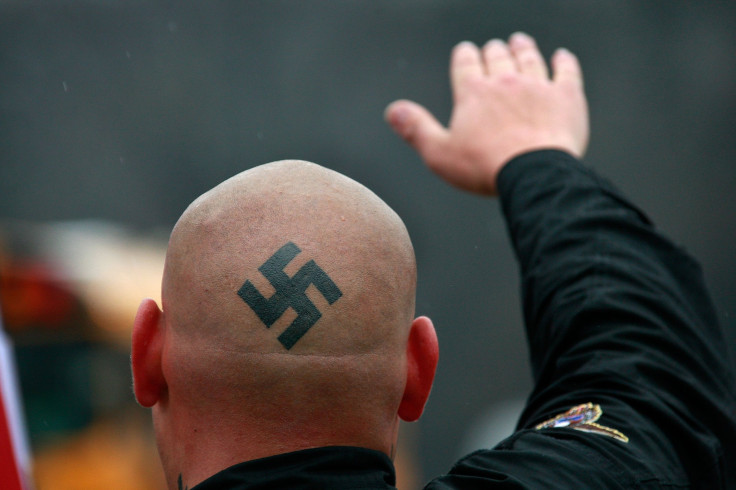 A White Man March planned by a controversial extreme-right-wing group for Liverpool, England, Saturday was canceled after activists planned to stage a counterprotest. The march would have coincided with VJ Day, a day celebrating the conclusion of World War II 70 years ago. The group did not say whether it had planned its event with this coincidence in mind, but its members have self-identified themselves as neo-Nazis in the past, causing speculation that its march would have been a demonstration against VJ Day.
Called National Action, the group is a pan-European organization with many members in England. It told press representatives that 150 members were planning to come to Liverpool from countries across Europe, including France and Russia. When local authorities first said that the group's march might be canceled, members wrote a letter to Liverpool Mayor Joe Anderson, promising a "National Action-packed weekend of ethnically enriched chaos and mayhem" unless their event was allowed to go ahead. As of this report, the organization has not launched any rogue demonstrations in Liverpool.
<
>
Anti-immigrant sentiment has been growing in Europe during the past decade because of the arrival of a rising number of immigrants, especially from the Middle East. Extreme right-wing political groups across the continent have harnessed the hatred and suspicion of immigrants to garner support. National Action is a very small group and is not a political party, but it is part of a broader movement.
"We are proud of our diverse racial mix, and I am appalled by this group," Liverpool's mayor said. "I will defend the right to freedom of speech until the day I die, but there is no place for anyone who seeks to incite racial hatred and violence," he said.
The most recent wave of migrants attempting to cross into the U.K. from France through the Eurotunnel that runs under the English Channel has fueled fears that they were taking over the British Isles. Authorities estimate several thousand people try to cross into the U.K. from the French port city of Calais every night, and many of them are Sudanese or Syrian asylum-seekers.
© Copyright IBTimes 2023. All rights reserved.