UK Productivity Gap Widens To Worst Level Since Records Began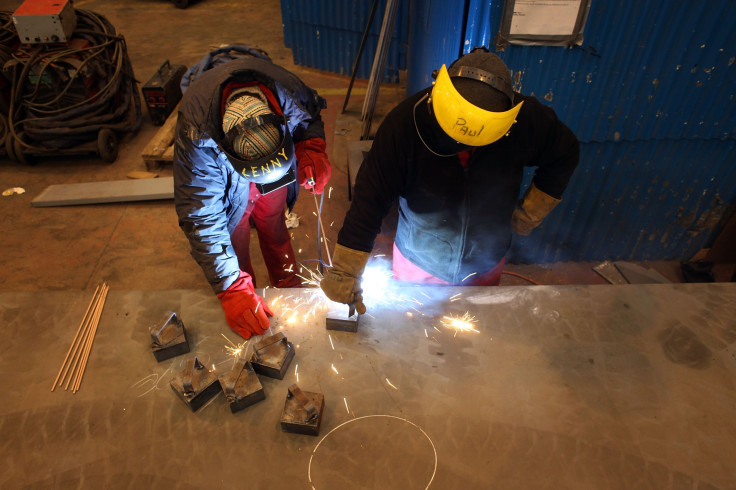 The U.K.'s productivity gap widened to its worst level since records began, leaving the country lagging significantly behind other G7 nations, according to government figures released Thursday.
Output per hour in the U.K. in 2014 was 18 percentage points below the average of other major advanced economies that make up the G7. It is the widest productivity gap since comparable estimates began in 1991, according to figures released by the U.K.'s Office for National Statistics.
The data showed U.K. labor productivity falling behind the U.S. in all sub-sectors and particularly in manufacturing. Comparisons with European countries were mixed: in manufacturing, U.K. output per hour was estimated to be above that of Italy, and U.K. output per worker was slightly higher than equivalent estimates for Germany and France.
The U.K.'s productivity gap, a figure which tracks a sustained difference in measured output per worker, or GDP per person employed, between one country and another, sits at about 14 percent now, about twice as large as the gap for the rest of the G7.
Outside of the G7, some of the U.K.'s biggest trading partners also have considerably stronger output. For every 100 pounds ($143) generated in one hour by the U.K., Ireland generates 30 pounds ($43) more, Belgium generates an extra 34 pounds ($49) and the number goes up to 45 pounds ($65) in the Netherlands.
The figures underscored a marked deterioration in the U.K.'s productivity since the financial crisis. The country's service sector has seen a sharp deterioration in both financial and non-financial services since 2009.
The news comes just weeks after a report from a committee of British lawmakers attacked the government's plan to improve productivity for lacking clear goals. Ian Wright, the chairman of the House of Commons' businesses, innovation and skills committee derided the government's plan, saying: "Rather than being a clear and distinctive roadmap as to how Britain will close our productivity gap, the productivity plan is a vague collection of existing policies," the Guardian reported.
In the third quarter of 2015, hours worked in the U.K. fell slightly, while GDP grew by 0.4 percent, indicating an increase in the amount of economic output created per hour of work. However, more recent estimates suggest that this pattern flipped at the end of 2015, with hours worked rising faster than GDP growth, suggesting that the third quarter figures were an aberration in the U.K.'s otherwise lackluster productivity trend.
© Copyright IBTimes 2023. All rights reserved.