UK Q3 GDP Slows To 0.5%, Below Expectations And Down From 0.7% In Previous Quarter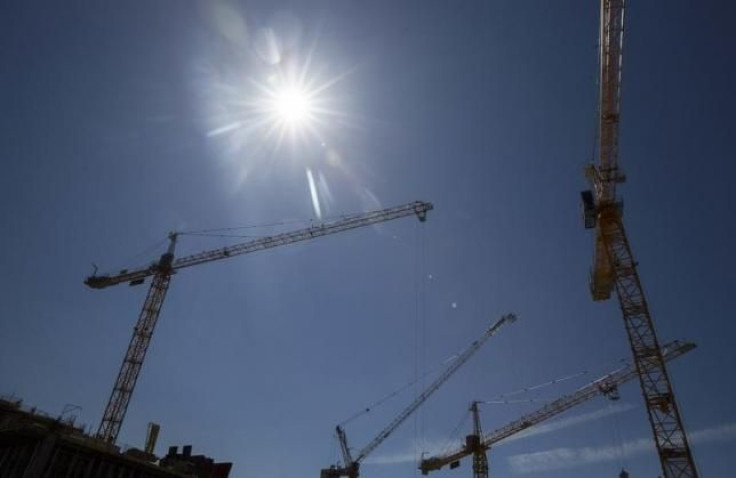 Growth in the U.K. slowed to 0.5 percent in the third quarter of the year, the Office for National Statistics announced Tuesday, following a decline in activity in the country's construction and manufacturing sectors.
ONS estimated Gross Domestic Product (GDP) increased by 0.5 percent in the July-September quarter, down from 0.7 percent in the previous quarter. Economists polled by Bloomberg reportedly expected the economy to grow at 0.6 percent. However, compared to the same quarter in 2014, GDP was 2.3 percent higher, according to ONS.
"While growth has slowed from the previous quarter, the economy overall is still expanding steadily," Joe Grice, the chief economist at ONS, reportedly said. "The sectoral pattern is mixed. Growth in the services sector has been robust but both manufacturing and construction output have shown falls."
According to ONS data, output increased in three main sectors -- services (0.7 percent), production (0.3 percent) and agriculture (0.5 percent). Growth in the construction sector slowed by 2.2 percent -- the most since 2012, according to Bloomberg.
In the third quarter, GDP was estimated to have been 6.4 percent higher than the pre-economic downturn peak seen in the first quarter of 2008, ONS reported, adding that the nation's economy shrank by 6.1 percent in the period between the March 2008 quarter and the June 2009 quarter.
The data released Tuesday is a preliminary estimate of GDP, which can change as more data become available, "but these revisions are typically small between the preliminary and third estimates of GDP," according to ONS.
The FTSE 100 was down 0.35 percent in morning trades while the London Stock Exchange was up 0.32 percent.
© Copyright IBTimes 2023. All rights reserved.