UK Stopped Seven Terror Attacks In Last Six Months, David Cameron Says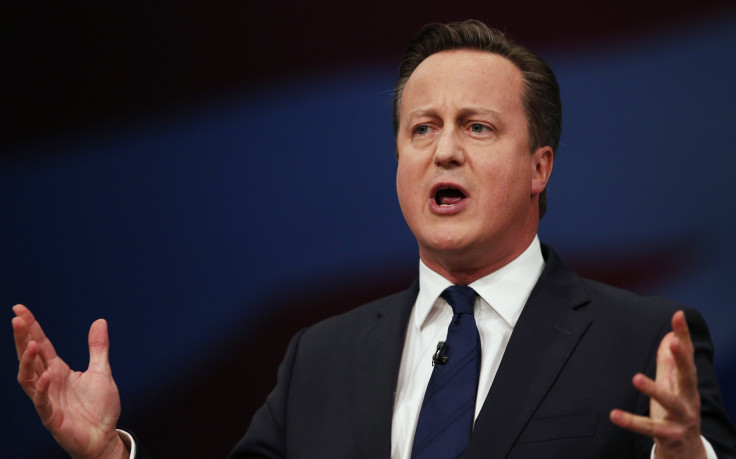 UPDATE: 5:10 a.m. EDT -- The BBC is now reporting that the UK security services prevented a terror attack in the last month which officials say was the seventh attack since the beginning of 2015.
Original story:
David Cameron has announced that seven major U.K. terror attacks have been stopped in the last six months alone as the government announces plans to bolster its security measures in the wake of the deadly Paris attacks.
The announcement by Cameron comes as Western Europe remains in a state of heightened alert in the wake of the atrocities that took place in Paris on Friday night where eight Islamic State terrorists carried out three coordinated attacks across the city, leaving at least 129 people dead and 42 still fighting for their lives.
Cameron's revelations came in an interview with Nick Robinson on BBC Radio 4's Today program, where he said: "We should be clear that those attacks could have happened in Belgium, it could have happened in Denmark, it could have happened in Sweden, it could happen here." Cameron didn't reveal which groups had been planning the attacks against the U.K. in the last six months, but said the government was aware of cells in Syria radicalizing Britons in order to carry out attacks on home territory.
The British prime minister announced that the U.K. could be putting major additional resources into fighting ISIS with more funding for counter-terrorism capabilities at MI5, the U.K.'s security service; MI6, the UK's secret intelligence service; and GCHQ, the UK government's spying wing. In total, the funding would allow for the hiring of 1,900 additional officers Cameron said.
The U.K. threat level for international terrorism has been set to severe for more than 12 months, which means that a terrorist attack is "highly likely," but in the wake of the events in Paris on Friday, Britain has increased police presence on its streets and implemented tighter border checks.
The U.K. prime minister added he wanted to "permanently degrade and destroy the organization" of ISIS: "I very much hope something will change. We can strengthen our security, we can take action on making aviation safer." Cameron was speaking from Antalya, Turkey, where he is attending the G-20 summit with leaders from around the world, including U.S. president Barack Obama.
The U.K. has taken part in some raids on ISIS locations in Iraq but Cameron has stopped short of declaring the UK is at war with ISIS, and has not asked the Commons to extend the attacks into Syria for fear he would not have a majority. Later Monday, Cameron will meet Russian president Vladimir Putin and will use the opportunity to try to get Putin to take a stronger line in attacking ISIS:
"We have our differences with the Russians, not least because they've done so much to degrade the non-Isil [ISIS] opposition to Assad, people who could be part of the future of Syria. But the conversation I want to have with Vladimir Putin is to say, 'Look, there is one thing we agree about which is we'd be safer in Russia, we'd be safer in Britain if we destroy Isil. That's what we should be focusing on'."
Cameron, however, warned that simply eradicating the ISIS threat was not going to be the end of the extremist threat: "It is the struggle of our generation, even if we eradicated Syria ISIL problems, we have Al Qaeda, we have Boko Haram. This extremism and perversion of Islam -- this is a challenge we have to face with everything we have got."
© Copyright IBTimes 2022. All rights reserved.
FOLLOW MORE IBT NEWS ON THE BELOW CHANNELS