Ukraine Army Quotes 'LOTR's' Gandalf In Announcing 720 Russian Deaths In One Day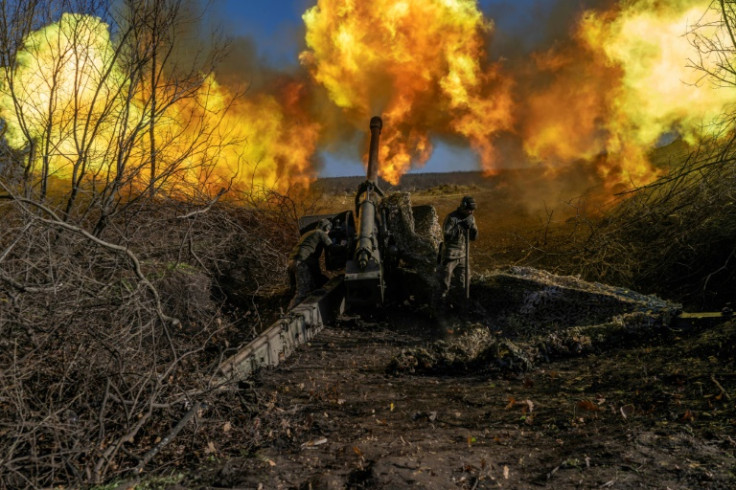 KEY POINTS
Ukraine's Ministry of Defense quoted Gandalf from "The Lord of the Rings"
The quote was used in a report that claimed Russia lost 720 more military personnel in Ukraine
Russian losses also included thousands of pieces of military equipment
The Ukrainian military quoted a line from the "Lord of the Rings" movies in a post that claimed Russia recently suffered 720 military casualties in Ukraine over the course of a single day.
"Send these foul beasts into the abyss!" read the quote shared by the Ukrainian Ministry of Defense (MOD) on Twitter Monday.
The ministry's post, citing data provided by the General Staff of the Armed Forces of Ukraine, claimed that Russia has lost 107,440 military personnel since the start of the Russian invasion of Ukraine in late February.
A casualty report from the previous day put the number of Russian losses at 106,720.
In addition to suffering 107,440 casualties in Ukraine, Russia has also lost 3,031 tanks, 6,093 armored fighting vehicles and 2,027 artillery pieces, among other pieces of military equipment, according to the MOD.
Russian dead and wounded could number 120,000 by the time spring arrives in the coming months, the Warsaw Institute, a think tank based in Poland, predicted.
The quote the MOD used in its Monday tweet was delivered by Ian McKellen's wizard character, Gandalf, in the final installment in Peter Jackson's "The Lord of the Rings" trilogy, "The Lord of the Rings: The Return of the King."
Jackson's adaptation of English author J.R.R. Tolkien's eponymous fantasy novels follows the protagonist Frodo and his companions as they attempt to destroy the One Ring and defeat the Dark Lord Sauron.
In his 1956 review of Tolkien's "The Return of the King," British-American poet and literary critic W.H. Auden claimed the series depicted a war between "good and evil" where the former is ultimately victorious.
Russia's invasion has been described as a conflict between good and evil, with Ukraine fighting on the good side, and Russian President Vladimir Putin has also been labeled "evil."
Russian forces have repeatedly been accused of committing atrocities in Ukraine.
An investigation commissioned by the United Nations found that Russian forces committed various war crimes against Ukrainian civilians during their occupation of the Ukrainian provinces of Chernihiv, Kharkiv, Kyiv and Sumy.
These alleged crimes included summary executions, torture, rape and other acts of sexual violence against Ukrainian civilians, the Independent International Commission of Inquiry on Ukraine, which conducted the investigation, claimed.
Under Article 8 of the Rome Statute of the International Criminal Court, "intentionally directing attacks against the civilian population as such or against individual civilians not taking direct part in hostilities" is considered a war crime.
Russia has denied allegations that its forces deliberately target civilians in the conflict.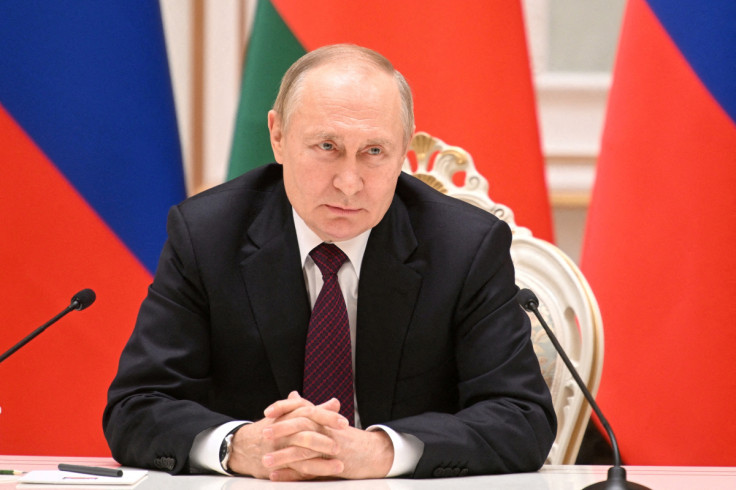 © Copyright IBTimes 2023. All rights reserved.