Ukraine Ban On Russian Products Expands As Economic Trade War Continues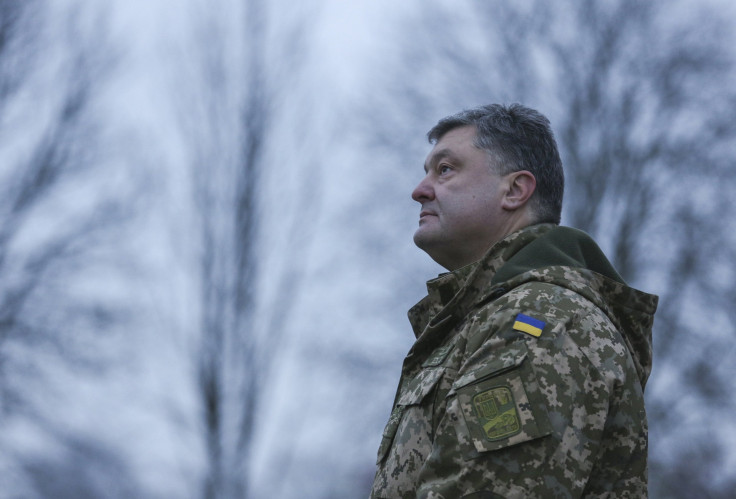 With no reconciliation in sight, Ukraine said Wednesday it would expand the list of banned Russian products as part of a tit-for-tat trade war that has escalated since 2014, Reuters reported. A Ukrainian ban on the import of Russian food, alcohol and dairy products went into effect Sunday in response to a Russian embargo on Ukrainian goods.
"I have instructed the economy ministry ... to broaden the list of goods that fall under Ukraine's counter-measures aimed at protecting the Ukrainian domestic market from Russian economic aggression," said Prime Minister Arseny Yatseniuk.
Yatseniuk did not provide a list of additional goods that could be added. Russia imposed its trade ban on New Year's Day in retaliation for a free-trade agreement Ukraine signed with the European Union. Ukraine is currently in discussions with the EU about how to comply with trade rules to move forward with the agreement.
The Ukrainian and Russian economies were deeply intertwined even after the collapse of the Soviet Union and Kiev has been looking to other regional trading partners to make up for the shortfall in Russian goods.
"We expect that there will be the first experimental train on route Ukraine-Georgia-Azerbaijan-Kazakhstan, which in fact would allow the Ukrainian economy to find an alternative way of supplying goods to those markets which have always been Ukrainian, but where it is currently extremely difficult to deliver goods in connection with the Russian transit and trade embargo," Yatseniuk said Wednesday.
Ukraine's move comes as Russia said Wednesday it would take Kiev to court in London over the failure to repay a $3 billion bond. Many of Ukraine's creditors accepted write-downs on bonds, while Russia has demanded full repayment.
Relations between Russia and Ukraine have continued to deteriorate since Russia annexed the Ukrainian peninsula of Crimea in March 2014. The ensuing conflict in Eastern Ukraine has left more than 9,000 people dead. Russian, Ukrainian, French and German officials are scheduled to continue discussing the Minsk peace agreement this week in the hope of finding an end to the conflict.
© Copyright IBTimes 2023. All rights reserved.