Ukraine Claims Using HIMARs To Destroy Russia S-400 Missile, Avenge Kramatorsk Attack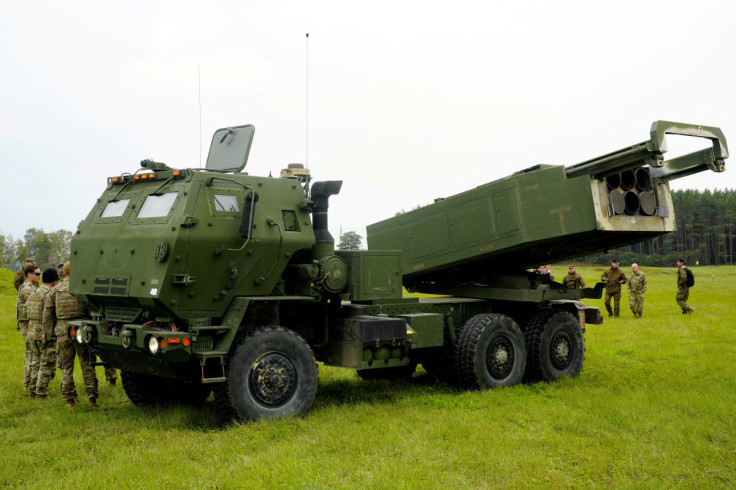 KEY POINTS
Ukrainian forces claimed to have successfully neutralized the deadly S-400 launcher
The S-400 launcher was allegedly destroyed using a Ukrainian HIMARS MLRS
Ukraine claims that the the S-400 launcher was used in the devastating attack in Kramatorsk last month
The Ukrainian forces have revealed that they successfully neutralized a deadly S-400 launcher responsible for a devastating attack in Kramatorsk, Donetsk Oblast, last month.
Ukraine's Center for Strategic Communication and Information Security (Stratcom) made the statement Friday via Twitter, asserting that a Ukrainian HIMARS MLRS (High Mobility Artillery Rocket System) had effectively eliminated the Russian S-400 launcher responsible for the attack on Kramatorsk on June 27.
The Ukrainian Stratcom's statement read, "A Ukrainian HIMARs successfully destroyed the S-400 missile that injured 61 and killed 13 innocent people in Kramatorsk (including four children and writer Victoria Amelina). HIMARs delivered the best revenge."
According to the images shared by Stratcom, the S-400 launcher displayed was severely damaged and completely charred. This particular launcher holds significant importance as a primary component of Russia's air defense system throughout the ongoing conflict with Ukraine.
On June 27, a devastating bombardment took place in the Kramatorsk region, believed to be one of the most severe attacks conducted by Russian troops. This assault resulted in the loss of 11 lives and left 61 others wounded. The incident served as a stark reminder that despite Ukraine's advancing counteroffensive efforts, the Russian aerial onslaught continued to pose a significant threat. The conflict remained far from over, underscoring the ongoing challenges faced by Ukraine in dealing with the Russian aggression, Bulgarian Military reported.
At the time of the attack, the regional governor, Pavlo Kyrylenko, revealed the extensive scale of destruction caused. The assault not only resulted in the loss of lives and injuries, but also inflicted substantial damage to the infrastructure and residential areas. The attack caused damage to 18 multistory buildings, 65 homes, five schools, two kindergartens, a shopping center, an administrative building, and a recreational structure.
In the aftermath of the attack, there were initial assessments and open intelligence reports suggesting it had been executed using S-300 surface-to-air missiles. However, as investigations progressed, the National Police later attributed the attack to the deployment of Iskander short-range ballistic missiles, Eurasian Times reported.
International Business Times could not independently verify the claims.
According to Ukrainian intelligence reports, there has been an increase in Russia's utilization of its S-300 and S-400 air defense missiles for attacking ground targets. Yuriy Inhat, spokesperson of the Ukrainian Air Force, asserted that Russian forces have shown a preference for deploying the more abundant S-300 missiles for such ground attacks, though they also employ the S-400 system for this purpose.
Both the S-300 and S-400 air defense systems are primarily designed to target airborne threats. However, it is alleged that Russia has modified these systems to enable them to engage and strike ground targets as well.
© Copyright IBTimes 2023. All rights reserved.