Ukraine Confirms Firing US-Made 'Javelin' Missiles At Russia-Backed Troops
KEY POINTS
This is for the first time that Ukraine confirmed the use of the missile
The missile's pop-up ability makes it very valuable against tanks
Ukraine said Russia has deployed 92,000 troops around its borders
The Ukrainian troops have fired American-made Javelin anti-tank missiles against Russian-backed forces in the country's eastern border of Donbass, amid threats of another Russian invasion.
Ukraine's top military intelligence agency has confirmed the use of the powerful missile for the first time, reports Military Times, quoting Ukrainian Brigadier General Kyrylo Budanov.
According to Budanov, the Javelin systems have also been used against Russian forces and have a "significant psychological deterrent value making Russians think twice about attacking."
The Javelin is a very capable man-portable guided anti-tank missile that can either be fired straight at a target or via a pop-up maneuver, after which it dives down onto the target, according to The Drive.
The missile's pop-up maneuverability makes it very valuable for engaging tanks and other armored vehicles with limited armor protection on top. It also has a reusable Command Launch Unit, a thermal imaging system with 12x magnification, which gives it a secondary surveillance capability. Javelins also have a limited ability to engage low-flying helicopters, the report added.
Javelin also has a demonstrated ability to hit targets up to nearly three miles away, which helps engage threats on the other side of the line of contact.
The missile was acquired by Ukrain in recent years and is said to be decisive in any future major military confrontation with Russia. Last year, the country permitted its troops to use the Javelin anywhere in the country and against any party, including against Russian tanks, to defend themselves.
The Ukrainian Army first received a batch of the missiles, also known as FGM-148s, in 2018. As per the pact with the U.S., the country could only employ these missiles against Russian forces in the event of an overt invasion westward from Donbass.
This comes as tensions peak in the Donbass region where reports say Russian-controlled forces are increasing combat readiness by carrying out large-scale exercises.
According to the Ukrainian Defence Ministry, Russia was increasing the combat readiness of the Russian occupation forces in the temporarily occupied territory in the Donetsk and Luhansk regions. Recent satellite images had also shown that Russia was moving military hardware some 250 kilometers from the border. In response, Ukraine deployed combat drones along the battle lines.
Ukraine has also alleged that Russia had more than 92,000 troops massed around Ukraine's borders and was preparing for an attack by the end of January or the beginning of February.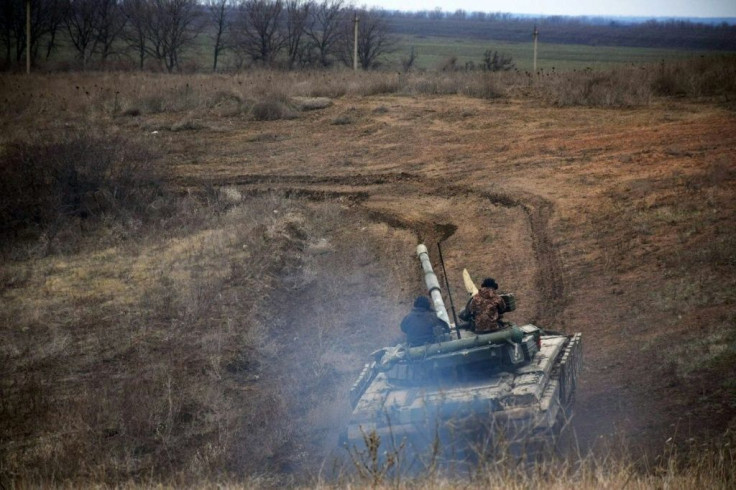 © Copyright IBTimes 2023. All rights reserved.