Ukraine Crisis: Ceasefire Broken Hours After It Was Called, Report Says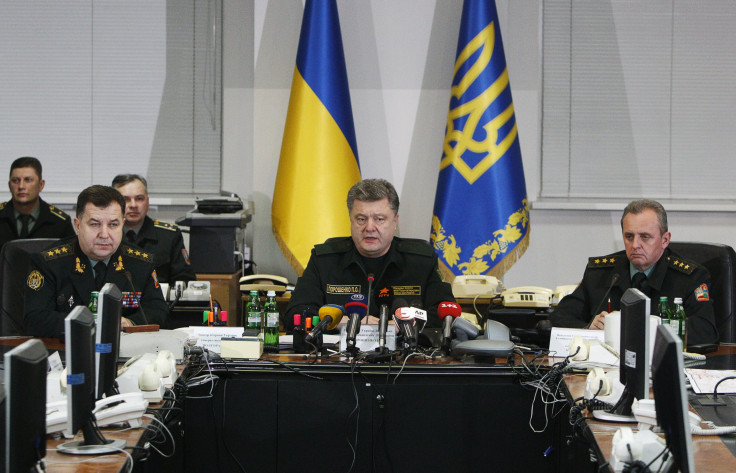 Just hours after the start of a ceasefire between Ukraine and Russian-backed separatists, fighting has been reported. Each side accused the other of violating the ceasefire, Sputnik News reported.
"As of 02:30 [00:30 GMT] the shelling of the ATO [the Kiev-led anti-terrorist operation] forces continues. As of now, our positions have been shelled nine times," ATO spokesman Vladislav Seleznyov said Sunday, local time. Seleznyov said Kiev forces are being shelled near three villages in the Luhansk region and two in Donetsk.
Despite the official beginning of a ceasefire in Donbas, Kiev forces started firing mortars and shelling the positions of the independence supporters of the self-proclaimed people's republics of Donetsk and Luhansk (DPR and LPR, respectively).
Alexander Zakharchenko, the leader of the self-proclaimed Donetsk People's Republic, called an emergency meeting Sunday regarding the alleged violation, the deputy head of the DPR militia said, and government forces began firing on the militia roughly two hours after the ceasefire began.
President Petro Poroshenko had ordered the Ukrainian military to halt firing, in accord with a ceasefire agreement that took effect at 12:01 a.m., local time, Sunday. The guns stopped at in Donetsk, Reuters reported, following the order, which Poroshenko issued during a televised address.
Poroshenko said Ukraine was still alarmed by fighting in Debaltseve, a key transport hub for Ukraine where the fighting began again just two hours after the ceasefire was announced. Government forces there had been surrounded by Russian-backed secessionists prior to the ceasefire.
Poroshenko said if Ukraine was slapped once, it would not offer the other cheek. "I very much hope that the last chance to begin the long and difficult peaceful process for a political settlement will not be wasted."
U.S. President Barack Obama spoke to Poroshenko while aboard Air Force One Saturday, expressing his sympathy for the mounting toll from the crisis and concerns over the violence -- especially in Debaltseve. Both agreed all signatories would need to implement the ceasefire, and follow the protocol agreements from last September, which were affirmed this week.
U.S. Secretary of State John Kerry spoke to Russian Foreign Minister Sergei Lavrov Saturday, reiterating the need for a complete implementation of this week's Minsk agreements, as well as the ceasefire, Reuters reported. Kerry expressed concern about the fighting in Debaltseve, and efforts to cut the town off before the ceasefire.
© Copyright IBTimes 2023. All rights reserved.