Ukraine Crisis Update: Rebels Reject Ceasefire, Go On Offensive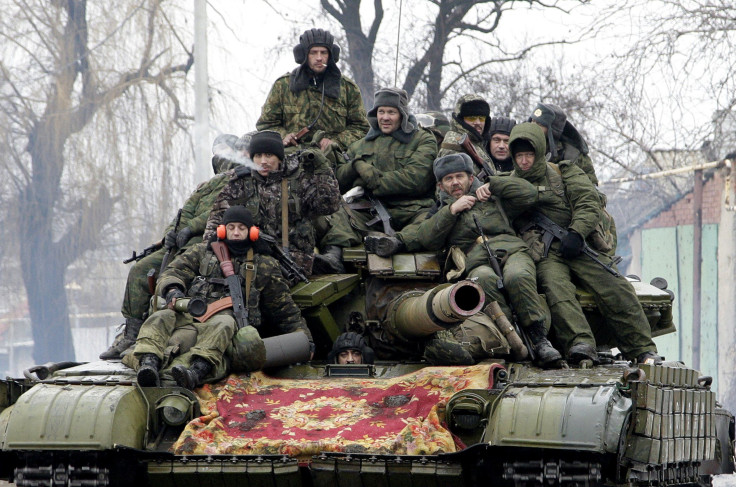 Pro-Russian rebels in Ukraine have rebuffed a ceasefire plan proposed by Ukrainian and Russian negotiators and will press forward with an offensive, a rebel leader said Friday. Rebel fighters just one day earlier pushed Ukrainian forces back from Donetsk International Airport, which was the scene of brutal combat between both sides this week.
Rebels "will not make any attempts at ceasefire talks anymore," said Alexander Zakharchenko, self-proclaimed prime minister of the Donetsk People's Republic, according to the BBC. Speaking at a Donetsk-area school during a separate event, Zakharchenko said his militias will push toward the original borders of their self-proclaimed territory, much of which Ukraine's military took over this past summer.
Fighting heated up in the Donetsk area this month after a relatively quiet December brought on by a renewed ceasefire at the beginning of the month. Both sides accused each other of breaking the ceasefire in the interim. Peace talk meetings between the leaders of Ukraine, Russia, France and Germany were canceled last week after the latter two governments doubted progress would be made.
Ukrainian President Petro Poroshenko on Thursday used a speech at the World Economic Forum in Davos, Switzerland, to accuse Russia of operating 9,000 Russian troops on behalf of rebels and of supplying rebels with sophisticated military equipment.
Russian leaders, including President Vladimir Putin, blamed Kiev for civilian deaths and a lack of progress on the ceasefire agreement this week. Russian First Deputy Prime Minister Igor Shuvalov this week spoke out against the West at the World Economic Forum and said Ukraine could be a "bleeding wound for decades" if Western leaders pressure Russia "to go into a corner and sit there quietly."
The United Nations reported on Friday that at least 262 people have been killed in the last week, according to Reuters, including dozens of civilians who were caught in the crossfire over the past month, mostly due to artillery shells and missile strikes around the Donetsk area that both sides blame on each other.
© Copyright IBTimes 2023. All rights reserved.