Ukraine Crisis: US Sending Lethal Aid Risks Escalating Conflict, But May Be Best Option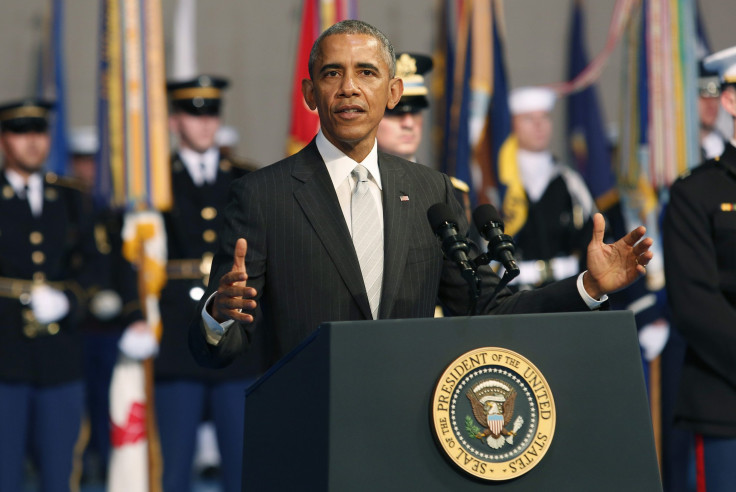 The stage is set for U.S. President Barack Obama to authorize shipments of weapons to Ukraine's ailing military, but now the White House is left to decide if sending that lethal aid will further escalate the already rising war there and prompt a strong Russian response. Opting not to send weapons could encourage President Vladimir Putin to continue to assert Russia's power over its neighbors, an analyst said on Monday.
Providing weapons could prompt Putin to step up his government's support for separatists, but it was a "no-brainer" to support Ukraine to counter Russia's wider aggressive policies in the region, according to former U.S. Ambassador to Ukraine John Herbst. "If we provide arms that make it harder for Putin to achieve his objectives, it's possible that the Russians will escalate, and it may be that they make the same gains anyway," he said. "But if they do, they'll take a lot more casualties and it'll put more domestic pressure on Putin. Additionally, if he does step up aggression, it will make his intent more clear and it's more likely the sanctions [against Russia] will remain in place."
There are "senior officials in the administration [that are] in favor" of providing weapons, Herbst said, but the president has maintained a commitment to use nonviolent economic sanctions to sway Russia to pull its support for eastern Ukrainian rebels. Secretary of State John Kerry and national security adviser Susan E. Rice are both open to the idea and outgoing Defense Secretary Chuck Hagel supports supplying "defensive" aid, according to government sources.
"I don't think anybody wants to get into a proxy war with Russia. And that is not the objective," said State Department spokeswoman Jen Psaki. "Our objective here is to change the behavior of Russia. ... No decisions have been made. I'm talking about the fact that we, of course, reserve the right to consider a range of options."
The U.S. has sent nonlethal aid, such as night vision goggles, body armor and medical supplies, to the military, but a recent separatist surge has the poorly equipped Ukrainian military on its heels and desperate for help from Western governments.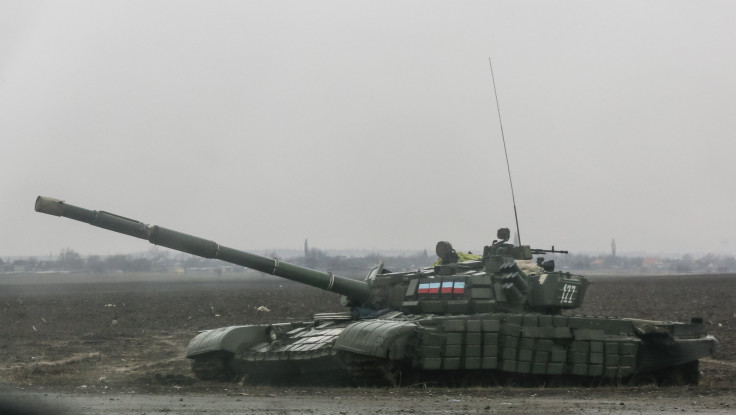 Herbst co-authored a report with seven other former diplomats that outlined their recommendations for the kinds of weapons Ukraine would need to fend off the separatist offensive that Western officials say is founded on Russian weapons and troops. Most of their recommendations are for "defensive weapons," including radar to detect incoming rebel missile and artillery fire, which the authors claim are responsible for 70 percent of Ukrainian deaths in the conflict.
The report also called for the U.S. to supply anti-armor weapons to combat the sophisticated tanks and armored transports Russia has allegedly moved into eastern Ukraine. Around 70 percent of Ukraine's existing anti-armor weaponry is damaged beyond repair, according to the report. Steven Pifer, also a former U.S. ambassador to Ukraine, said the group received a "sympathetic hearing" from government officials on their report, but he, too, said the White House would ultimately have to make a policy change to go ahead with the deliveries of the deadly weapons.
Both houses of Congress passed resolutions in December granting Obama authority to supply weapons, and congressional pressure could push Obama to help the Ukrainian military, Herbst said. In his opinion, however it happens, the U.S. will be supplying the Ukrainian military by year's end, he said.
The U.S. would be acting bilaterally with Ukraine, because NATO has so far refused Ukrainian requests for military aid. Member states France and Germany also have pushed for a nonviolent solution to the crisis. Obama is expected to host German Chancellor Angela Merkel next week to discuss the conflict and has said he won't authorize aid until he confers with NATO allies.
Germany and France want a solution to the crisis within the terms of the Minsk Agreement, a ceasefire plan signed by rebels and the Ukrainian military in September. The ceasefire was repeatedly violated after an initial month of calm and beginning earlier this month was essentially abandoned. Kerry will head to Ukraine on Thursday to discuss relations, but the State Department declined to offer details about the visit.
FOR FREE to continue reading
✔️ Unlock the full content of International Business Times UK for free
offer available for a limited time only
✔️ Easily manage your Newsletters subscriptions and save your favourite articles
✔️ No payment method required
Already have an account? Log in
© Copyright IBTimes 2023. All rights reserved.