Ukraine Election 2015: Unpredictable Local Races Could Bring Old Guard Back To Power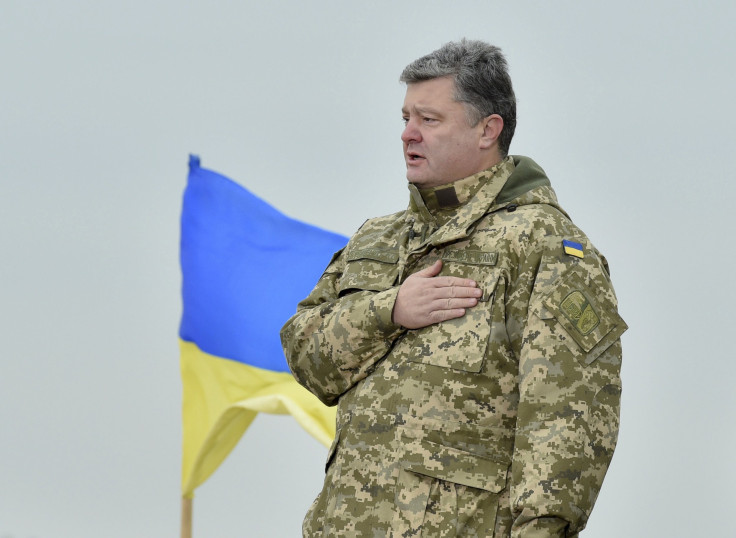 Amid the backdrop of economic uncertainty and a violent regional conflict, Ukrainians are set to head to the polls Sunday in hotly contested local elections where oligarchs are expected to attempt to maintain their grip on power. With Ukraine's gross domestic product forecast to fall by 12 percent by the year's end and the ongoing war in its eastern region, questions about potential voter turnout, political corruption and eligibility issues loomed large before the elections of mayors and city and regional councils.
How citizens cast their ballots is likely to serve as a referendum on the government of President Petro Poroshenko, who has seen his popularity drop. Prime Minister Arseniy Yatsenyuk's approval rating has hit a new low in the single digits, percentagewise. Members of the party of former deposed President Viktor Yanukovych, now rebranded as the Opposition Bloc, could gain seats as Ukraine's government undertakes slow economic reforms that have left the population frustrated.
"People are angry, disappointed and blaming the current government for many of their woes," said Alexander Motyl, a professor of political science at Rutgers University in Newark, New Jersey. "The opposition should have a decent showing, and that should put the fear of God into the government."
Ukraine has endured more than a year and a half of economic and political uncertainty after the Russian annexation of the Crimean Peninsula in March 2014 and the subsequent beginning of a war in the industrial eastern Donbass region that has pitted Ukrainian government forces against Russian-backed separatists. More than 8,000 people have died in the conflict and at least 1.4 million have been displaced, according to figures provided by the United Nations. Russia has continued to deny any direct role in the conflict. Elections will not take place in the Donbass region, and displaced citizens who are still registered at their former addresses will be unable to vote.
Ukraine's GDP Growth | FindTheData
Voter turnout was expected to be high, but a pre-election poll showed 55 percent of Ukrainians were skeptical the local elections would create change, the Kyiv Post newspaper reported. New elections laws require runoffs if no mayoral candidate receives a majority of support in each city with a population of more than 90,000, and only 12 percent of survey respondents said they understand the updated rules that could bring another round of elections Nov. 15.
"They [members of the opposition] are playing the card that when they were in power things were much better than now," said Maksym Yakovlyev, a professor of political science at the National University of Kyiv-Mohyla Academy in Ukraine. Yakovlyev said this strategy ignores the decisions made by former President Yanukovych that led to the Euromaidan revolution in 2014 that toppled him and helped lead to current conditions.
The country's economy has been battered since the revolution, with the conflict in the east either closing or destroying many factories that accounted for about 20 percent of Ukraine's GDP. While the country was able to secure a 20 percent writedown on $18 billion worth of bonds in August, Russia has refused to accept the terms and wants to collect in full on a $3 billion bond note due in December. Ukraine needs to lower its debts to meet conditions set by the International Monetary Fund to receive funds that are part of its $17.5 billion bailout. Ukraine has vowed to fight Russia in court over the note.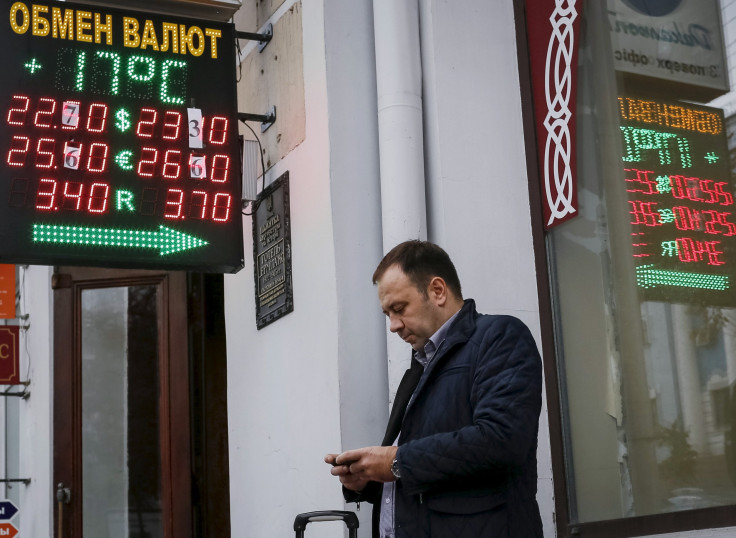 Despite the faltering economy and war in the background, Yakovlyev said on the local level Ukrainians were concerned about infrastructure and transportation options in cities, as well as the fight against corruption. With Ukraine undergoing decentralization, local officials are likely to gain more control over local budgets. This development has spurred competition in these elections, with more than 140 political parties registered amid reports of old dirty tactics including the handout of free food and candidates registering with similar names to confuse voters.
Oligarchs are trying to hold on to their positions with Gennady Kernes running to maintain his position as mayor of the eastern city of Kharkiv and Ihor Kolomoyskyi backing candidates in the eastern city of Dnipropetrovsk. Infighting between oligarchs, including between Poroshenko and Kolomoyskyi, has increased calls for the affluent class that has long held political power in Ukraine, frequently using it to advance their own financial interests, to be replaced.
"De-oligarichization is ongoing. I hope for positive results, but I don't see it happening with local elections," Yakovlyev said.
With only one-third of Ukrainians already decided about who they will vote for, experts said it was hard to make accurate predictions before the local elections, highlighting a stark difference between Ukraine and its eastern neighbor Russia.
"In Russia, by and large, you know who is going to win, and you can guess the percentage spread. While in Ukraine it's a weak, crummy, confusing democracy, but it is democratic, and everyone is pulling, pushing and tugging and bending the rules," Rutgers University's Motyl said. "In Russia one side bends the rules, while in Ukraine all sides bend the rules."
FOR FREE to continue reading
✔️ Unlock the full content of International Business Times UK for free
offer available for a limited time only
✔️ Easily manage your Newsletters subscriptions and save your favourite articles
✔️ No payment method required
Already have an account?
Log in
© Copyright IBTimes 2023. All rights reserved.