Ukraine Economy To Fall? Gross Domestic Product To Shrink By 12%, Says World Bank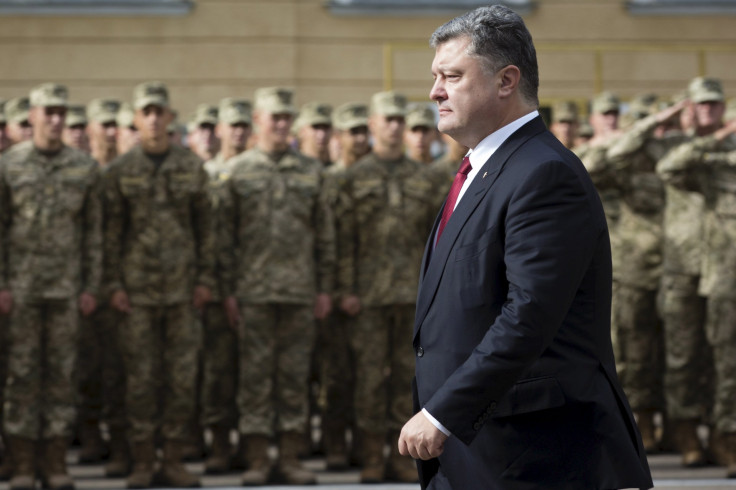 Ukraine's gross domestic product was expected to fall by 12 percent by the end of this year, further than the 7.5 percent predicted in April, reported the World Bank Monday. The continuing conflict in eastern Ukraine and an "unfavorable global economic environment" were the main reasons behind the bank's new prediction.
"The Ukrainian authorities have taken many important steps to stabilize and reform the economy, but they represent only a meaningful start of the long and arduous reform process," Qimiao Fan, World Bank country director for Belarus, Moldova and Ukraine, said in a news release. "Continued and faster reforms will help lay the foundation for future growth and they are crucial for Ukraine's survival."
While the World Bank praised the policies adopted by the Ukrainian government thus far, it also strongly warned that full economic recovery would depend on continuing all reforms including those battling corruption. The World Bank singled out national oil and gas company, Naftogaz, saying the Ukrainian government needs to cover the energy company's deficit.
The World Bank's announcement comes the same day as Ukraine began a pullback of its light artillery from the frontline in the eastern Luhansk region. The conflict that has pitted Ukrainian government forces against Russian backed separatists has taken the lives of over 8,000 people and displaced 1.4 million, many of who were workers in factories and mines in the region.
Ukrainian GDP Growth Over Time | FindTheData
The war in eastern Ukraine has battered the country's economy and devastated the eastern industrial Donbass region, including the region's steel factories. Industrial activity fell by over 20 percent year-on-year in the first half of 2015. The economic decline has hit Ukraine's citizens with consumption down 20 percent year-on-year in the first half of 2015 and retail down 25 percent. Retail was expected to continue falling due to a lack of disposable income.
If Ukrainian authorities continued their economic reforms, a gradual recovery could begin in 2016, the World Bank said. Any recovery would likely be driven by capital investment, privatization and net exports, but would remain contingent on the situation in eastern Ukraine and the economic instability that has resulted because of it.
Ukraine managed to achieve a 20 percent writedown on some of its debt in August. However, Russia holds $3 billion worth of Ukrainian debt due in December and has said it would not accept any writedown.
© Copyright IBTimes 2022. All rights reserved.
FOLLOW MORE IBT NEWS ON THE BELOW CHANNELS