Ukraine Pays 20 Percent Of Gas Bill To Russia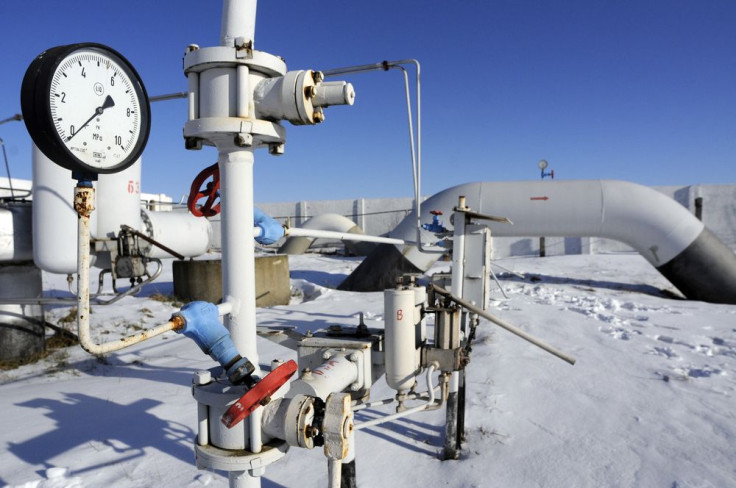 Ukraine's state oil and gas company Naftogaz has transferred just over 20 percent of its $3.5 billion natural gas debt to Russia's state-controlled gas company OAO Gazprom, Ukraine's newly elected President Arseniy Yatsenyuk said Friday at a meeting in Berlin with energy ministers representing Ukraine, Russia and the European Union.
The payment is less than the $2 billion an EU plan had proposed Ukraine pay this week. A new round of talks is scheduled for Monday to prevent a supply cutoff, which Gazprom has previously threatened.
Yatsenyuk said Ukraine closed all of its "indisputable" gas bills for February and March deliveries from Gazprom with $786 million.
"We paid for the gas that was priced at $268 per 1,000 cubic meters (35,315 cubic feet)," he said. "These are indisputable bills in our relations with Gazprom."
He added that Ukraine will refuse to pay Russia nearly $500 per 1,000 cubic meters and is prepared to go to the Stockholm Arbitration Court if gas negotiations on Monday fail.
In February, Gazprom raised the price it charges the former Soviet republic, which relies on Russia for half its gas, by 81 percent to $485 per 1,000 cubic meters after the Russian-supported Ukrainian President Viktor Yanukovych fled the country.
The gas dispute threatens gas supplies to Europe, as Ukraine is the transit nation for half the gas Russia sells to the EU, and 39 percent of the EU's gas imports by volume came from Russia in 2013, according to the European Commission, which advocated a new energy strategy for the EU on Wednesday.
Europe's Energy Commissioner Geunther Oettinger mediated the trilateral discussion Friday and had proposed the EU's plan to solve the gas dispute, in which Ukraine would pay Russia $2 billion this week and another $500 million by June 7. The Russian and Ukrainian governments agreed on Monday to study that proposal.
"Our ambition is to aim for an agreement on Monday," ahead of the supply deadline Russia has set, Oettinger said at a press conference after the talks Friday.
"We have got very little time left for new discussions, but we are very constructively minded and we hope that our partners are equally constructively minded," Russian Energy Minister Alexander Novak told reporters.
© Copyright IBTimes 2023. All rights reserved.