Ukraine Prepares For 'Nuclear Explosion' As Russia Places 'Explosive Devices' On ZNPP Units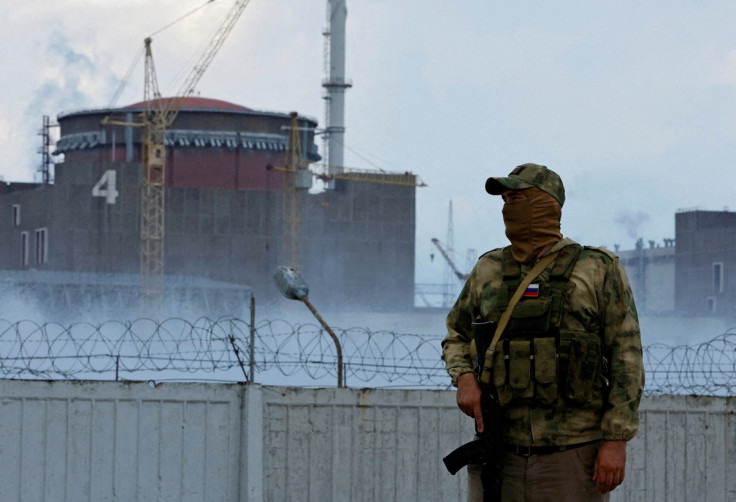 KEY POINTS
A Ukrainian MP said they urged Russia "multiple times" to declare ZNPP a "neutral zone"
Civilians near the nuclear plant have been already trained on responding to a nuclear attack
The Ukrainian military accused Russia of placing explosives on the roofs of two power units
Ukraine is bracing for a potential catastrophe at Europe's largest nuclear power plant as Russia appears to escalate the 16-month-old conflict.
Speaking to Sky News Sunday, Ukrainian lawmaker Kira Rudik said they are "getting much more worried" about the precarious situation at Ukraine's Zaporizhzhia nuclear power plant (ZNPP).
"I still cannot process that in the 21st century, this is what is happening. We are preparing for a nuclear explosion and the whole world is watching and there is nothing that can be done," Rudik said.
Rudik said they had urged Russia "multiple times" to declare the nuclear power plant a "neutral zone" and let the United Nations enter the premises.
"But Russia never agreed to that," the Ukrainian MP said.
Rudik revealed that in the last two weeks, the Ukrainian government had already conducted "specific trainings" for the residents near the Zaporizhzhia region and other nearby areas on "how to act during a nuclear attack."
In a Facebook post Tuesday, the General Staff of the Ukrainian Armed Forces said they are already preparing for a possible "provocation" by the Russian forces in ZNPP "in the near future."
The Ukrainian military claimed that "outside objects resembling explosive devices were placed" on the roofs of the nuclear plant's third and fourth power units.
The placement of the alleged explosive devices aims to "create a picture of shelling from Ukraine," the embattled country's armed forces explained.
"The Armed Forces of Ukraine do not violate the norms of international humanitarian law, monitor and control the situation and are ready to act under any conditions," the Ukrainian military said.
"No provocation of the enemy shall prosper," it added.
In his nightly video address, Ukrainian President Volodymyr Zelensky echoed his military's intelligence regarding the situation in ZNPP, warning that an explosion at the power plant could release radiation.
Zelensky said he informed French President Emmanuel Macron about the matter via phone, adding that the latter vowed "to do everything necessary to ensure safety."
Meanwhile, Renat Karchaa, an adviser to the head of Russia's nuclear agency Rosenergoatom, accused Ukraine of plotting to attack the nuclear power station.
According to Reuters, Russian news agencies quoted Karchaa as saying that Ukraine would use "long-range precision equipment and kamikaze attack drones" to attack the ZNPP. However, he offered no evidence to support his allegation.
The Zaporizhzhia nuclear power plant was seized by Russian forces in March 2022, a few days after Russian President Vladimir Putin launched an invasion of Ukraine.
In September last year, the power plant was disconnected from Ukraine's electrical grid and entered into a cold shutdown to minimize the risks brought by the Russia-led war.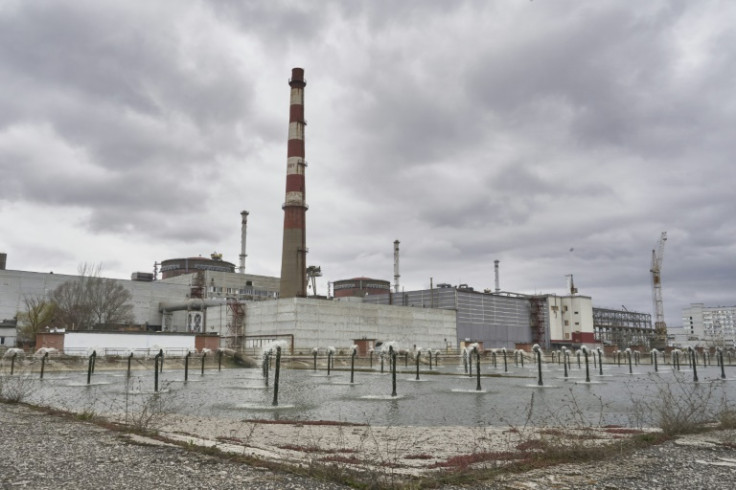 © Copyright IBTimes 2023. All rights reserved.