Ukraine President Seeks Parliamentary Approval To Conduct Joint NATO Exercises After Firing Military Chief; Russia Blames Ukraine for Mistreating Aeroflot Crew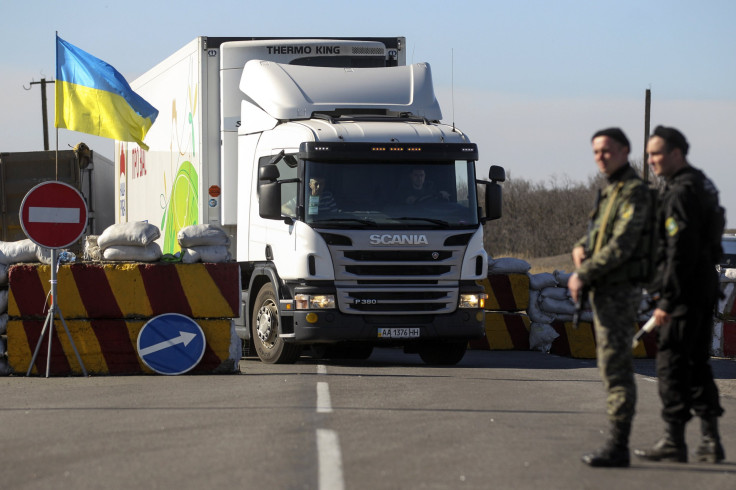 Ukraine's President Oleksandr Turchinov, who sacked the country's defense minister in charge of the Ukrainian military when Russia annexed Crimea and appointed his nominee to the position, has asked for parliamentary approval to conduct joint military drills with NATO in the country, news reports said Wednesday.
Turchinov's request, if approved, would bring troops from the U.S. and European Union, or EU, into close proximity with the Russian military, which now occupies the Crimean peninsula, Agence France-Presse reported.
"What we need is support from the international community. We need technology and military support to overhaul the Ukrainian military and modernize -- to be ready not just to fight, but to be ready to win," Arseniy Yatsenyuk, Ukraine's prime minister reportedly said, according to CNN.
Meanwhile, Andriy Parubiy, secretary of Ukraine's National Security and Defense Council, said the country now needs extraordinary support because Russian President Vladimir Putin's main "goal is to delegitimize the government," The Washington Post reported.
Former defense minister Ihor Tenyukh stepped down from his post Tuesday to make way for Turchinov's nominee, Mykhalio Koval, who reportedly served with the border guards in Crimea, CNN reported, citing a local news organization.
"We are at war, and we need someone decisive who can act quickly in extreme situations," Yuriy Derevyanko, an independent member of the Ukrainian parliament, said about the change in Ukraine's military leadership, adding: "We felt there had to be a change, but it's better not to criticize in times like this. Everyone has to be united."
Tenyukh reportedly said, according to Ukrinform, a local news agency: "Knowing that someone does not like what I did as acting defense minister, as well as due to disagreements in the issues that were offered from the first day until present regarding the Autonomous Republic of Crimea ... I ... am handing in my resignation."
Meanwhile, Russia accused Ukraine of not letting the Russian crew members of commercial jets operated by Aeroflot to deplane at Ukrainian airports, Associated Press, or AP, reported, citing a statement from Russia's foreign ministry, which also said that the action violates international law and that it "poses a threat to the safety of civil aviation."
© Copyright IBTimes 2023. All rights reserved.