Ukraine, Pro-Russia Rebels To Conduct Another Prisoner Exchange Amid Cease-Fire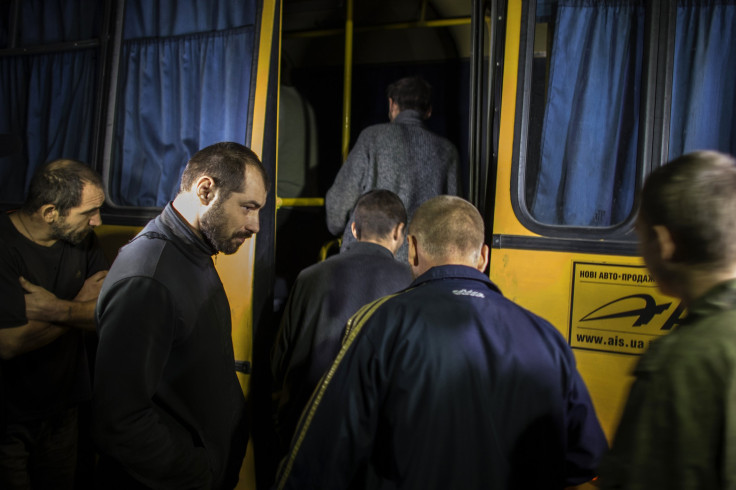 The Ukrainian government and separatist rebels in the country's east will conduct another prisoner swap Wednesday, Ria Novosti, a state-run Russian news agency reported Monday, citing the self-proclaimed Donetsk People's Republic, or DPR. The decision follows last week's exchange of dozens of prisoners.
"Another [prisoner] exchange will take place in two days, on Wednesday," Darya Morozova, a spokesperson for DPR's prisoner exchange committee said, according to Ria Novosti, adding: "The lists [of captives] are now being compiled and approved."
Meanwhile, as part of an agreement signed between the two sides, Ukrainian troops and pro-Moscow rebels have also reportedly started withdrawing heavy artillery equipment from the east, according to the Associated Press, which cited Col. Andriy Lysenko, spokesperson for Ukraine's National Security and Defense Council.
Last Tuesday, the Ukrainian government passed a law that offers special status to regions controlled by the rebels, and amnesty to separatists, in an effort to establish peace in the region.
On Monday, Russian President Vladimir Putin also discussed the implementation of the Ukraine reconciliation plan with members of the Russian Security Council, Dmitry Peskov, his spokesperson said. Russia has been hit by sanctions by the U.S. and European Union, who accuse it of inciting violence in eastern Ukraine.
"President Vladimir Putin held a meeting with permanent members of the Council. The implementation of the southeast Ukraine peace plan, including provisions of the 'Putin plan,' was discussed at the meeting," Peskov said, according to Ria Novosti.
© Copyright IBTimes 2023. All rights reserved.