Ukraine, Russia News: Over 500,000 Ukrainians Leave Country, Seek Refuge In EU
KEY POINTS
More than 520,000 Ukrainian refugees have fled the country following Russia's invasion
They fled to neighboring countries such as Poland, Hungary and Moldova, among others
Up to 4 million refugees may flee Ukraine should the conflict with Russia continue, U.N. officials said
More than half a million refugees have left Ukraine following Russia's invasion of the country.
At least 520,000 Ukrainian refugees have fled to neighboring countries such as Poland, Hungary and Moldova, among others, as a result of the ongoing conflict, United Nations High Commissioner for Refugees (UNHCR) Filippo Grandi said in a statement to the U.N. Security Council Monday.
The number has been "rising exponentially, hour after hour," since Thursday, the day Russia launched a multi-pronged attack on Ukraine under the pretext of demilitarizing its western neighbor, according to Grandi.
"I have worked in refugee crises for almost 40 years, and I have rarely seen such an incredibly fast rising exodus of people," the head of the U.N.'s refugee agency said.
Among the refugees, more than 280,000 fled to Poland, while 94,000 and 40,000 went to Hungary and Moldova, respectively, according to UNHCR.
Another 34,000 refugees fled to Romania, while 30,000 headed to Slovakia. Tens of thousands more fled to other European countries, the UNHCR noted.
A "sizeable number" of refugees fled to Russia, according to the organization.
"Ordinary Poles, Hungarians, Moldovans, Romanians, Slovaks and citizens of other European countries have undertaken extraordinary acts of humanity and kindness. This is the humanitarian instinct that is so needed in times of crisis," Grandi was quoted as saying.
Up to 4 million refugees may flee Ukraine unless there is "an immediate halt" to the conflict between the country and Russia, the commissioner added.
Grandi welcomed the support expressed by several nations in Europe to activate the Temporary Protection Directive for people fleeing Ukraine, which he said would enable "immediate and temporary refuge" in the European Union.
Additionally, the initiative "would also facilitate the sharing of responsibility for people fleeing Ukraine among European states," the U.N. commissioner said.
Grandi emphasized that Ukrainian refugees, like all others, never wanted to be refugees.
"They never wanted to be forced to flee their homes, and they all hope to return to their country as quickly as possible," the official said.
The U.N. Security Council's responsibility to "ensure that eventually peace and security for all prevail over power struggles and narrow national interests" has "never been as urgent, and as indispensable a task," according to Grandi.
"If you fail - if we fail - it might be too late for us all," the commissioner said.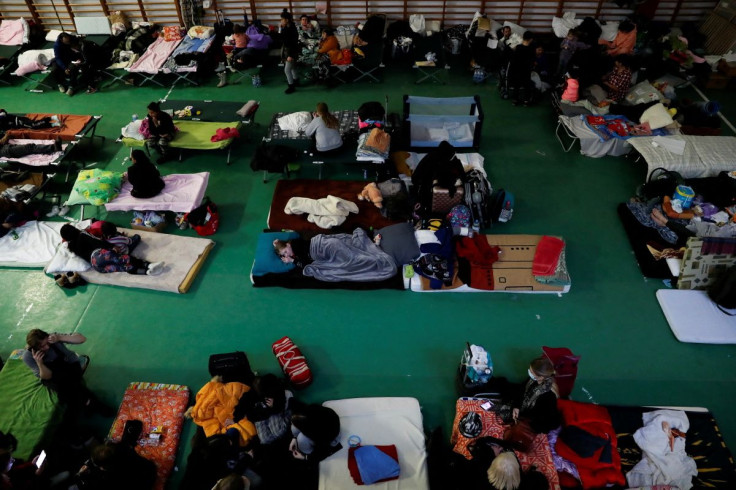 © Copyright IBTimes 2023. All rights reserved.