Ukraine Successfully Eliminates 1,230 Russian Soldiers Over The Weekend; 28 Armored Vehicles Destroyed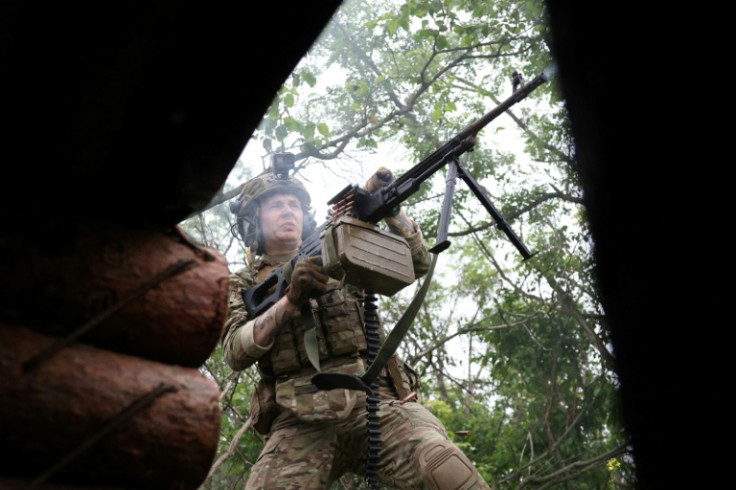 KEY POINTS
Russia's death toll reached 234,040 after 1,230 more soldiers were killed by Ukrainian forces
Ukraine destroyed 28 Russian armored military vehicles and more than 30 artillery systems
A defense official listed the attack on the Crimean bridge as one of Ukraine's achievements
Russian invasion forces suffered another bloody setback after losing over a thousand of their soldiers in the war in Ukraine.
According to new casualty reports from the General Staff of the Ukrainian Armed Forces, 630 Russian military personnel were eliminated Saturday and another 600 Sunday.
Russia lost 1,230 troops in total against Ukraine over the weekend, bringing its death toll to 234,040 since the war began over 16 months ago.
The Ukrainian Armed Forces also reported Russia's losses in terms of military equipment in the past two days, including eight tanks, 20 armored personnel vehicles (APVs), 36 artillery systems, 10 multiple-launch rocket systems (MLRS), five anti-aircraft warfare systems, and 33 operational-tactical level unmanned aerial vehicles (UAVs).
In total, Russia has lost 4,078 tanks, 7,964 APVs, 4,366 artillery systems, 668 MLRS, 413 anti-aircraft warfare systems, and 3,685 combat drones since Feb. 24, 2022.
In its latest situation update, the Ukrainian military said its air force conducted an airstrike on Russian manpower concentrations Sunday. The embattled country's missile and artillery units also attacked two Russian manpower, weapons, and military concentrations, two artillery units at firing positions, and two electronic warfare systems.
CNN reported that Ukraine appeared to claim responsibility for an attack last October on the bridge connecting Russia and Crimea.
In Telegram, Ukrainian Deputy Defense Minister Hanna Maliar listed the "first strike" on the Crimean bridge as among the 12 achievements of the beleaguered country since the start of Russia's full-scale war. The Ukrainian official said the attack aimed "to disrupt Russian logistics."
Maliar also cited the sinking of the Russian warship Moskva and the liberation of Snake Island as Ukraine's accomplishments in thwarting Russia.
Despite the successes on the battlefield, Ukraine experienced another barrage of Russian military strikes.
The Ukrainian Armed Forces claimed that Russian forces carried out 27 airstrikes and 37 MLRS attacks on various cities and troop positions in the country Sunday. The latest Russian attack reportedly caused civilian casualties and destroyed infrastructure.
Russia also conducted airstrikes and shelling attacks on several civilian settlements in the Ukrainian regions of Donetsk, Luhansk, Kherson, and Zaporizhzhia, according to Ukraine's military.
Meanwhile, the United Nations is saddened by the continued civilian casualties in the Ukraine-Russia conflict.
On Friday, the U.N. Human Rights Monitoring in Ukraine (HRMMU) confirmed that more than 9,000 civilians, including 500 children, have been killed in 500 days since Russian President Vladimir Putin launched a full-scale attack on Ukraine.
"Today we mark another grim milestone in the war that continues to exact a horrific toll on Ukraine's civilians," Noel Calhoun, the deputy head of HRMMU, said.
The U.N. monitoring team cited an incident on June 27 in eastern Ukraine where 13 civilians, including four children, were killed in a Russian missile strike on a busy shopping center.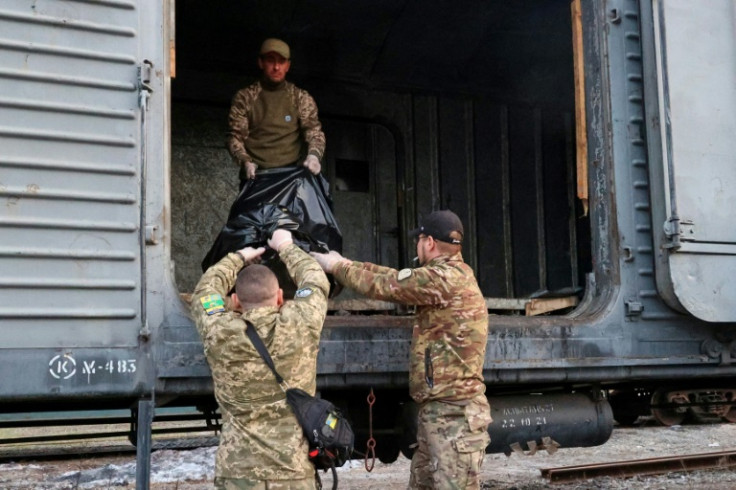 © Copyright IBTimes 2023. All rights reserved.