Ukraine Successfully Eliminates 580 Russian Soldiers, Destroys 26 Armored Vehicles In One Day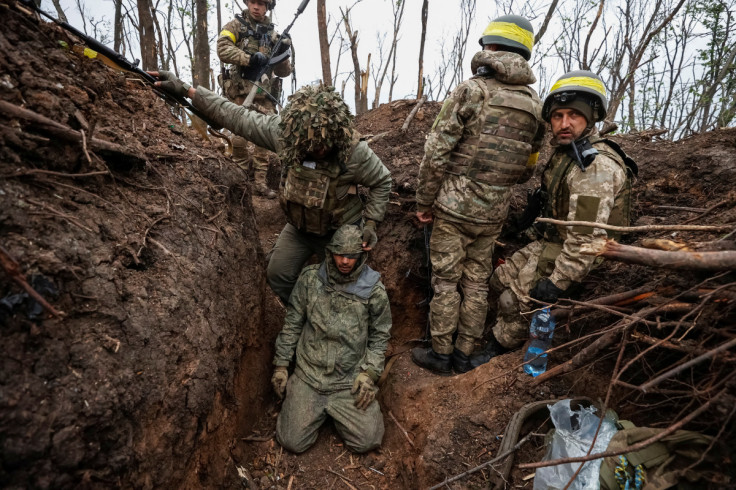 KEY POINTS
Russia's death toll in the war in Ukraine is 217,910 as of Thursday
Russia lost 12 tanks, 14 APVs and one helicopter on the Ukrainian battlefield
Ukrainian officials claimed Kyiv's military offensive against Russia is making gradual progress
Russian forces have suffered another setback on the battlefield after losing hundreds of its soldiers against Ukraine.
A casualty report posted by the General Staff of the Ukrainian Armed Forces Thursday showed Russia lost 580 military personnel in the past 24 hours, putting its war death toll at 217,910 since launching its invasion of Ukraine more than a year ago.
Ukraine also destroyed more Russian military hardware Thursday, including 12 tanks, 14 armored personnel vehicles (APVs), 10 artillery systems, one multiple-launch rocket system (MLRS), one helicopter, nine operational tactical-level unmanned aerial vehicles (UAVs), and three cruise missiles.
Since Feb. 24, 2022, Russia has lost 3,955 tanks, 7,667 APVs, 3,793 artillery systems, 604 MLRS, 301 helicopters, 3,333 combat drones, and 1,199 cruise missiles in the war.
Ukrainian forces also carried out military strikes against various Russian troop concentrations and assets Thursday, according to the latest situation report of the Ukrainian military.
Ukraine's air force launched 13 strikes on Russian manpower concentrations, while the country's defense forces destroyed "Orlan-10" UAVs and 20 Iranian-made Shahed combat drones.
On the other hand, Ukrainian missile and artillery units attacked two Russian control points, an S-300 anti-aircraft missile system, a manpower concentration area, three ammunition depots and five artillery units at firing positions.
Despite sustaining losses, Russia struck Ukrainian settlements and troop formations throughout the war-torn country Thursday.
Ukrainian Armed Forces said Russia carried out five missile strikes using X-101/X-555 and X-59 cruise missiles. More than 40 airstrikes and more than 20 MLRS Russian attacks were also detected.
The latest Russian strikes killed and wounded civilians and destroyed critical infrastructure, especially in the Ukrainian regions of Dnipropetrovsk and Kherson, according to the Ukrainian military.
Meanwhile, Ukraine's deputy defense minister Hanna Maliar claimed their major counteroffensive continues to reclaim territories from Russia.
In a press briefing in Ukraine's capital Kyiv, Maliar said the "offensive continues in several directions, and the armed forces are also gradually but surely advancing there," according to CNN.
But the official said that "the enemy is putting up strong resistance."
"There, the armed forces are facing continuous mining of fields, the use of kamikaze drones, intense shelling, and the enemy certainly does not give up its positions easily. That's why there are battles everywhere and a powerful confrontation," Maliar said.
Oleksii Hromov, the deputy chief of the Ukrainian military's general staff, also claimed that the counteroffensive has liberated more than 100 square kilometers "in the Zaporizhzhia direction."
The Ukrainian senior military official said the country's forces have advanced "into the enemy's depths to 3 kilometers near Mala Tokmachka and 7 kilometers south of Velyka Novosilka."
On the frontlines facing the Donetsk region, Hromov said Ukraine Ground Forces' Tavria group reportedly advanced by up to 1 kilometer near the town of Vuhledar.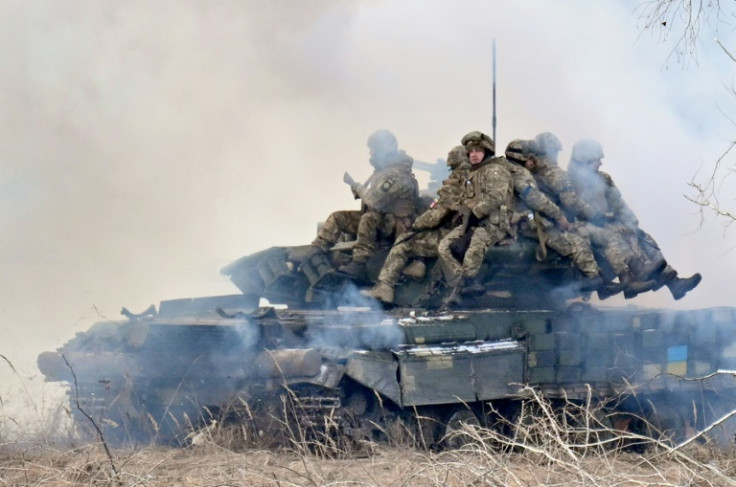 © Copyright IBTimes 2023. All rights reserved.