Ukraine Warns Iran Of 'Ruthless' Response For Supplying Ballistic Missiles, Drones To Russia
KEY POINTS
Ukraine has informed Tehran of the consequences of sending weapons to Russia
Iran is preparing to send advanced surface-to-surface ballistic missiles, drones to Moscow
Ukraine's foreign minister said "the threat is real" regarding Iran's new weapon deliveries
Amid reports of Iran preparing another shipment of weapons for Russia which includes ballistic missiles and drones for the ongoing war, Ukraine's Foreign Minister Dmytro Kuleba has warned Tehran of a "ruthless" response.
"I have said and will repeat again that when it comes to the complicity of any country in Russian aggression and the killing of our citizens, we will be absolutely ruthless in our actions in response, because it is about the protection of our state and our citizens," Kuleba said at a news conference in Kyiv, according to a report in CNN.
"A much wiser decision for Iran would be to completely curtail its military cooperation, supply to Russia of any weapons used against Ukraine," Kuleba continued, adding that Tehran has been informed through diplomatic channels of the consequences of supplying weapons to Moscow.
Kuleba did not spell out the details or nature of the consequences. International Business Times has sought comments from Ukraine's foreign ministry on the nature of the response that Kuleba warned about. This report will be updated when a response is received. Iran's foreign ministry has also not responded immediately to IBT's email seeking comments.
Ukraine downgraded its diplomatic ties with Tehran in September, stripping the Iranian ambassador of his accreditation. Kyiv's action followed after Ukrainian forces shot down four Iranian-made "kamikaze" unmanned aerial vehicles, prompting President Volodymyr Zelensky to blame Tehran for harming Ukrainian sovereignty and its citizens.
In response, the Iranian foreign ministry expressed regret, calling on Ukraine not to be influenced by third parties seeking to destroy relations between the two countries.
Despite clear evidence to the contrary, Iran has repeatedly denied selling weapons to Russia for use on the battlefield against Ukraine, calling the allegations "unsubstantiated."
"Such unfounded claims, which are solely based on false flags and fabricated assumptions, are nothing more than a propaganda apparatus launched by certain states to further their political agenda," Iran's government said in a statement on Oct. 14.
Tehran, on Oct. 22, "strongly condemned" a call by Western governments for a U.N. investigation into allegations that Russia was using Iranian drones against Ukraine. Meanwhile, calling his country a popular prospective exporter of weapons, Iranian President Ebrahim Raisi said: "Let the enemy get angry and die of anger."
It was reported Wednesday that Iran is preparing to send surface-to-surface ballistic missiles to Russia as part of its latest tranche of roughly 1,000 additional weapons to be sent by the end of this year.
Commenting on the latest report of new weapon deliveries from Iran, Kuleba said "the threat is real," as per CNN.
If Tehran does send the shipment to Moscow, it will be the first instance of Iran's advanced, precision-guided weapons being delivered to Russia since the start of the war in Ukraine. These reports come amid Kyiv's clamor for air defense.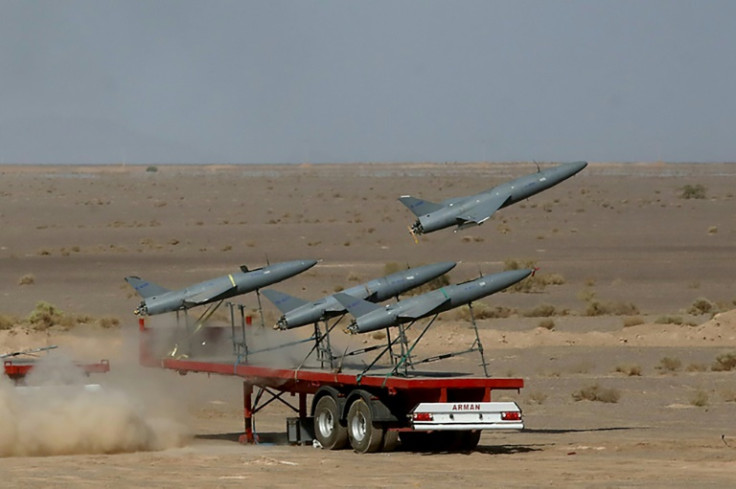 © Copyright IBTimes 2023. All rights reserved.