Ukraine's Ethnic Romanians Seek Autonomy From Kiev Amid Eastern Conflict, Report Says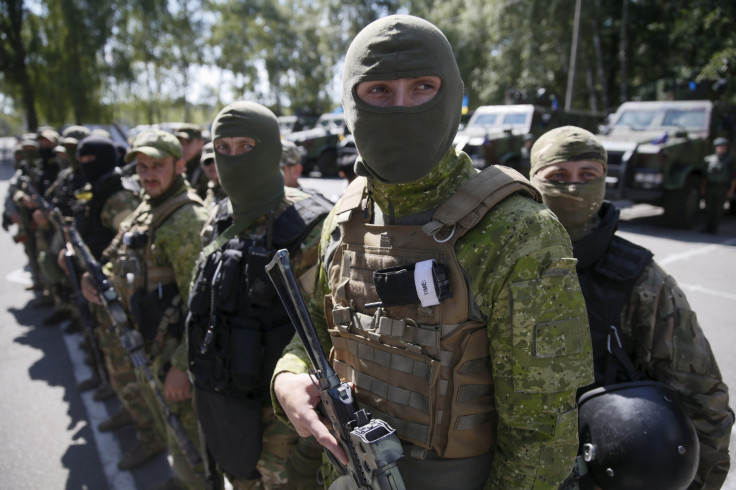 A group of ethnic Romanians in western Ukraine have demanded autonomy from Kiev amid dissatisfaction with the nation's internal security and economic situation, according to a report Thursday. The outcry unfolded alongside ongoing efforts by separatist rebels in eastern Ukraine to achieve political autonomy.
The leaders of an ethnic Romanian faction met in the western Ukrainian oblast of Chernovtsy, which borders Romania. The meeting occurred weeks after a gun battle between Ukrainian police and the typically pro-Kiev paramilitary group Rights Sector in the city of Mukachevo, which left several people dead. Each side accused the other of starting the gun battle, which the Romanian group offered as evidence of Ukraine's growing internal unrest.
Ukraine's ethnic Romanians seek autonomy "to safeguard the rights of Romanians living in a Romanian province, which is now part of Ukraine," the leaders of the Assembly of Northern Bukovina Romanians said, according to Russian agency Sputnik International News. "The recent events in Mukachevo showed up that the Bukovina Romanians cannot feel safe, that's why we need to secure this right ourselves," added Dorina Kirtoake, one of the group's organizers.
Ukraine Overview | FindTheData
The Bukovina Romanians seek to form a separate region that, while part of Ukraine, is politically autonomous, Kirtoake said. "Right now we are talking about autonomy, nothing more," she said.
A similar dispute was at the heart of Kiev's clashes with pro-Russian separatist rebels in eastern Ukraine, which have killed more than 6,400 people since the conflict began in early 2014. Various rebel groups have sought to form their own autonomous government within Ukraine. The ceasefire agreement, signed by representatives of Kiev and the separatist rebels in Minsk last February, granted the self-proclaimed Donetsk People's Republic semi-autonomy, so long as Kiev could oversee future elections.
When Russian troops annexed the formerly Ukrainian territory of Crimea in March 2014, Russian President Vladimir Putin claimed that 97 percent of Crimeans preferred Moscow's rule, CNN reported.
© Copyright IBTimes 2023. All rights reserved.