Ukraine's Zelenskiy Vows To Start Counteroffensive Against Russia Soon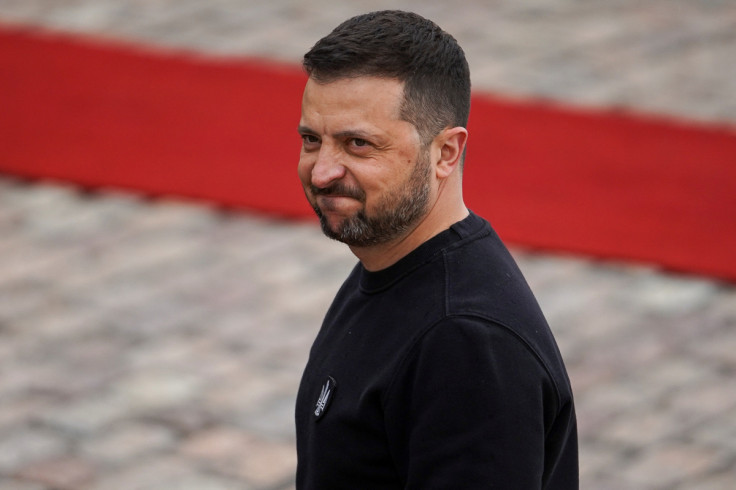 President Volodymyr Zelenskiy said on Wednesday Ukraine would launch a counteroffensive against Russian forces soon, and that he was sure the West would supply Kyiv with modern warplanes afterwards.
Speaking at a news conference in Finland, NATO's newest member, Zelenskiy said that one of the reasons he had travelled to Helsinki was that Kyiv wanted to become a fully fledged member of the military alliance.
The Ukrainian president cited prior examples of battlefield successes that were followed by Ukraine being granted new types of military aid.
"This is why I am sure we will soon have aircraft. Because we will soon conduct an offensive, and after it I am sure we will be given planes. I would rather it was the other way round, as it would be easier for us, but it is like it is, and we are grateful for everything," the Ukrainian president said.
"We need them. Really need them," Zelenskiy said, referring to aircraft supplies from Western allies.
Finnish President Sauli Niinisto said that Finland could not donate its U.S.-made Hornets fighters because they were old and few other countries in Europe had similar models, so it would not make sense to build up a service chain.
"But we like your aircraft, just so you know Mr President," Zelenskiy quipped.
CASE FOR NATO MEMBERSHIP
The Ukrainian president's visit to Finland, one of only a few journeys he has made abroad since Russia's invasion last year, was announced only after his arrival amid tight security in the Finnish capital.
He reiterated his case for Ukraine to join NATO, the Western military alliance of which Finland last month became the 31st member in direct response to Russia's invasion.
"We need security guarantees today, while we are not in NATO," Zelenskiy said.
"But in any case, our goal is to have full membership in the alliance. This is one of the reasons why I am here today. The second reason, or to be honest the priority, is strengthening our army... I don't want to go into details if you don't mind."
Zelenskiy held bilateral talks with Niinisto before starting a regional summit that included the prime ministers of Sweden, Norway, Denmark and Iceland.
Hundreds of people gathered in central Helsinki to see Zelenskiy arrive, cheering as he appeared in front of the presidential palace.
A spokesperson for Zelenskiy in a statement said the Ukrainian government expected the summit to result in a joint statement.
The Kremlin said on April 4 Finland's accession to NATO was a dangerous historic mistake that would weaken security in the wider region and force Moscow to take counter-measures.
Echoing this view, Russian Foreign Ministry spokeswoman Maria Zakharova said in a briefing on Wednesday: "As we observe NATO's plans for Finland, we confirm that Russia will be forced to retaliate, both militarily and otherwise, in order to curb threats to our national security."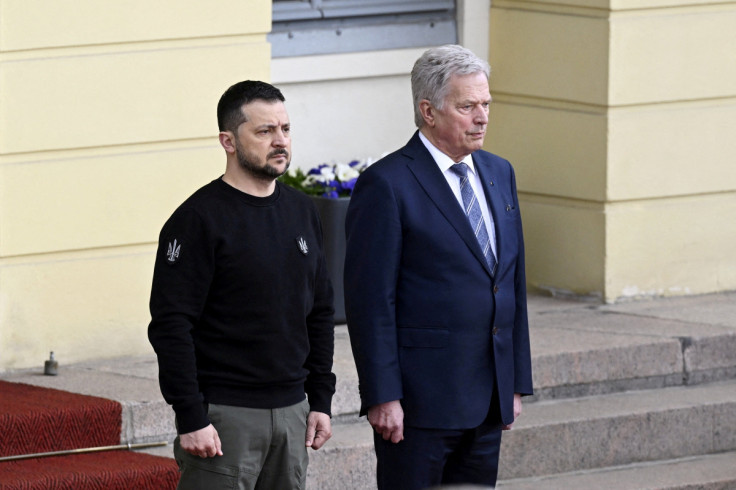 © Copyright Thomson Reuters 2023. All rights reserved.