Ukrainian Fields Can Turn Into Deserts By 2024 After Russia Destroyed Kakhovka Hydroelectric Power Plant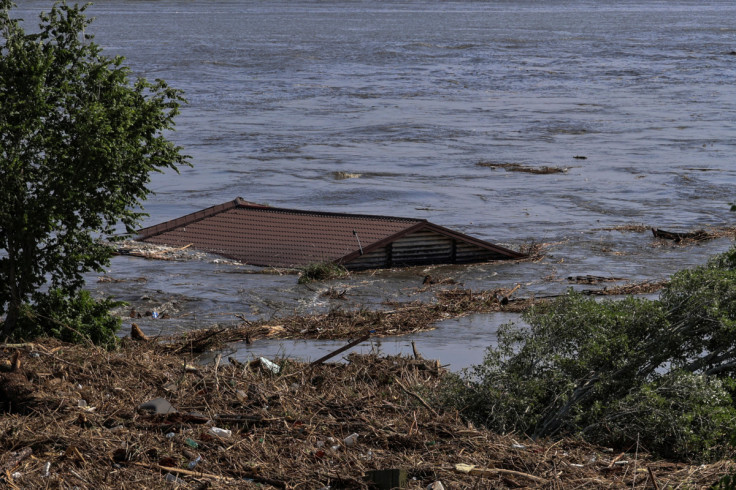 KEY POINTS
The destruction of the dam is expected to flood 10,000 hectares of agricultural lands
Ukraine's fishing industry may also lose $107 million
Ukraine and Russia have blamed each other for the destruction of the Kakhova dam
The fields in Ukraine can turn into deserts as early as next year after Russia destroyed the Nova Kakhova Hydroelectric Power Plant (HPP), according to a report.
The destruction of the Kakhova dam, located in southern Ukraine on the Dnipro River, will cut off the water supply to a total of 13 field irrigation systems — 94% of which are in Kherson Oblast, 74% in Zaporizhzhia and 30% in Dnipropetrovsk. In 2021, the dam provided water for at least 584,000 hectares of fields.
The consequences of the dam's destruction were first reported by the Ministry of Agrarian Policy and Food of Ukraine, as translated via Google Translate.
"The man-made disaster will cut off the water supply to 31 field irrigation systems in Dnipropetrovsk, Kherson and Zaporizhzhia oblasts," the report read. "The destruction of the Kakhovka HPP could cause the fields in Ukraine's south to turn into deserts by as early as next year."
The destruction of the Kakhovka dam is expected to flood an estimated 10,000 hectares of agricultural land on the right bank of the Kherson Oblast and an area several times larger on the left bank.
In addition to its effects on Ukraine's farmland, the destruction of the dam will also affect the supply of drinking water to farmers and civilians in populated areas as well as cause the death of fish in the fisheries, according to the report. The losses to the country's fishing industry are estimated to reach $107 million.
All data cited by the Ukrainian Ministry of Agrarian Policy is based on preliminary estimates. More information will be posted in the coming days.
The Kakhova dam is the largest reservoir in Ukraine in terms of volume. It is also the last of the six Soviet-era dams on the Dnipro River.
It is unclear what caused the dam to collapse. The satellite images taken by Maxar Technologies and analyzed by CNN showed that the dam suffered damages days before the collapse. The outlet also noted that the loss may have happened between June 1 and 2.
Both Ukrainian and Russian officials blamed each other for the collapse of the damn.
Ukraine said "Russian terrorists" carried out the attack and accused Russia of "brutal ecocide." Russia, on the other hand, accused Ukraine of staging the attack in an attempt to cut off Crimea and distract Russian troops from its counteroffensive operations.
The International Business Times could not independently verify the claims made by Ukrainian and Russian officials.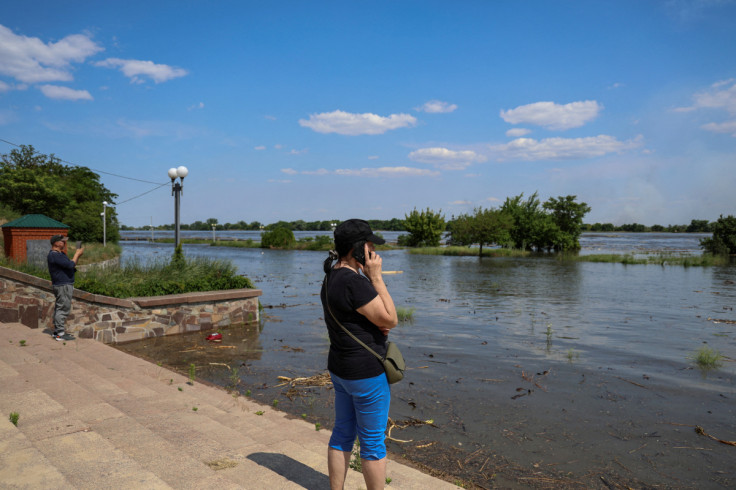 © Copyright IBTimes 2023. All rights reserved.