20 Trucks Of Wounded Russian Soldiers Arrive At Hospital In 24 Hours Amid Aggressive Ukraine Defense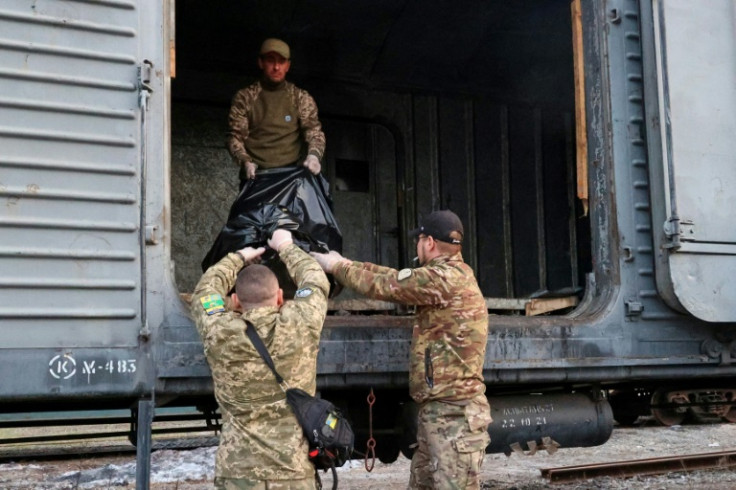 KEY POINTS
Truckloads of wounded Russian soldiers were brought to a field hospital in Luhansk, Ukraine
The Ukrainian military said the field hospital is also treating about 200 wounded Russian troops
Ukraine eliminated 800 more Russian fighters in the past 24 hours
Ukraine's armed forces said truckloads of wounded Russian soldiers are being treated as Ukrainian forces intensified their assault on the frontlines.
According to the latest situation update by the General Staff of the Ukrainian Armed Forces, 20 trucks of wounded Russian troops were brought to a school building-turned-field hospital in the Swativ district of the temporarily-occupied Luhansk region in Ukraine Saturday.
"It is also known that about 200 people are already undergoing treatment at the specified facility," the Ukrainian military said.
On Tuesday, the Ukrainian military said at least 800 more Russian military personnel were killed in action in the past 24 hours, bringing Russia's death toll to 211,150 since its invasion of Ukraine began more than a year ago.
In addition, Russia also lost several pieces of military equipment Tuesday in the fighting, such as 12 tanks, 20 armored personnel vehicles (APVs), 36 artillery systems, six multiple-launch rocket systems (MLRS), two anti-aircraft warfare systems, 23 operational-tactical unmanned aerial vehicles (UAVs), and 35 cruise missiles.
So far, Ukraine has destroyed 3,860 tanks, 7,543 APVs, 3,603 artillery systems, 590 MLRS, 351 anti-aircraft warfare systems, 3,212 combat drones, and 1,171 cruise missiles of Russia since February 2022.
Ukrainian forces also carried out attacks against Russia's troop locations and military installations Tuesday.
Ukraine's air force conducted 18 strikes on manpower concentrations of Russia and two strikes on its anti-aircraft missile systems.
The Ukrainian military also destroyed a Russian reconnaissance UAV, two control points, 10 manpower, weapons and military equipment concentrations, an ammunition warehouse, an anti-aircraft missile system, and three artillery units at firing positions.
U.S. and Russian officials have suggested that the long-awaited Ukrainian counteroffensive has likely started, The New York Times reported.
American officials said their military satellites detected an increase in artillery strikes and ground assaults by the Ukrainian forces, while military analysts believed that Ukraine's combat units were making an initial push to determine the position and strength of Russian troops.
The Russian Defense Ministry claimed Monday that a major Ukrainian military operation had occurred at five locations in their temporarily-held Donetsk region.
Mikhail Zvinchuk, a Russian pro-military blogger, echoed Russian Defense Ministry's claim, saying that he noticed a surge in fighting along the front lines on the Ukrainian battlefield.
Despite Kyiv's silence about whether its counteroffensive has started, Ukraine's deputy defense minister Hanna Malyar hinted that their forces began "moving to offensive actions."
Malyar also noted that most of the Ukrainian combat operations were in the heavily-contested city of Bakhmut, where they had "advanced in several directions" near the settlements of Orikhovo-Vasylivka, Paraskoviivka, Ivanivske and Klishchiivka, north and southwest parts of the war-torn city.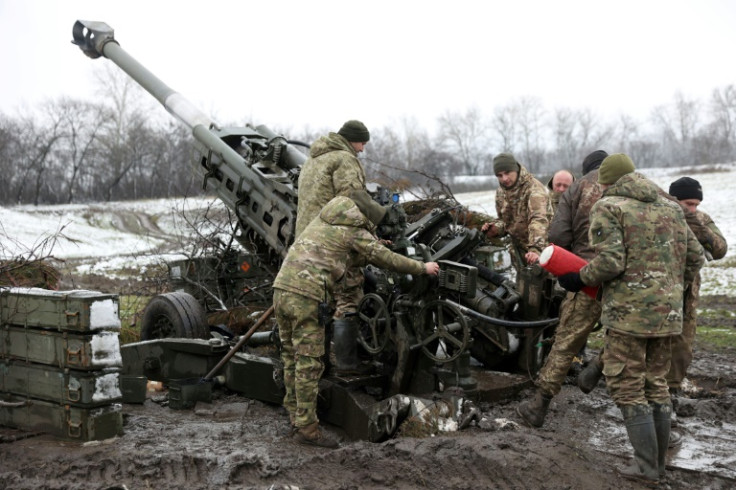 © Copyright IBTimes 2023. All rights reserved.