Ukrainian Reporter Kidnapped, Repeatedly Tortured By Russian Soldiers For 9 Days: Report
KEY POINTS
The Ukrainian reporter was placed in an icy cellar for nine days, says the report
The reported was kidnapped while driving to his hometown to evacuate his family
Reporters Without Borders plans to pass the reporter's account to the ICC
A Ukrainian reporter working for a French radio station in Ukraine was allegedly kidnapped and repeatedly tortured by Russian forces earlier this month, Reporters Without Borders (RSF), an international non-profit, has said in a report.
Nikita, whose name was changed for security reasons, was kidnapped by Russian soldiers on March 5. The reporter, 32, was placed in an icy cellar where he was beaten with an iron bar, electrified, deprived of food and subjected to a mock execution for nine days, RSF said in the report.
"Nikita's account is frightening: machine-gunning of his car, torture with a knife and electricity, repeated beatings with rifle butts and steel bars in the face and body, mock execution, food deprivation for 48 hours," RSF said.
The reporter told RSF that he was on assignment with his team when he was told that the road into the village where his family lived was clear. He borrowed his team's car, marked "Press" and began the drive to his hometown in an attempt to evacuate his family.
Nikita said Russian soldiers fired multiple rounds at his car, causing him to crash into a tree. He pulled himself from the wreckage and identified himself as a civilian. The Russian soldiers proceeded to search and beat him, believing him to be a Ukrainian scout. He was then taken to a nearby building where he was held for more than a week.
Nikita and several other prisoners were eventually taken to a forest where they were released. The reporter said he managed to reach a road where he escaped in a car with other civilians.
The non-profit said it corroborated Nikita's accounts with one of his former fellow prisoners. An RSF staffer also accompanied the reporter during his medical examination wherein a doctor confirmed he suffered physical mistreatment.
RSF said it plans to pass Nikita's account to the International Criminal Court's chief prosecutor as a follow up to two complaints the group has already filed with the ICC. One of the complaints alleged deliberate attacks on journalists in Ukraine by Russian forces. Another complaint alleged Russian attacks targeting TV infrastructures.
"Nikita has given us a chilling testimony that confirms the intensity of the war crimes perpetrated by the Russian army against journalists," RSF secretary-general Christophe Deloire said. "Passing his testimony on to the ICC prosecutor is the least we can do for this courageous young fixer."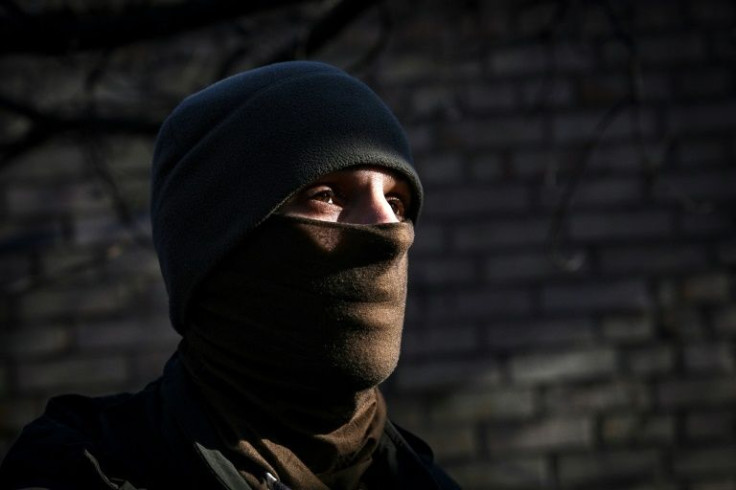 © Copyright IBTimes 2022. All rights reserved.
FOLLOW MORE IBT NEWS ON THE BELOW CHANNELS