Russia Is Using Missiles That Are 'Impossible To Stop' Against Ukraine
KEY POINTS
The Russian Ministry of Defense first announced the use of the missiles on Saturday
The fast-flying hypersonic missiles can change course during flight
Biden said the use of the missiles showed how Russia is suffering losses at the hands of Ukrainian soldiers
President Joe Biden on Monday confirmed that Russia used hypersonic missiles in Ukraine over the weekend as the war stretches into its fourth week.
On Saturday, the Russian Ministry of Defense announced its usage of a Kh-47M2 Kinzhal hypersonic missile, which is launched from a MiG fighter jet. The missile is designed to fly at 10 times the speed of sound and is equipped with the ability to change course during its flight.
While the Pentagon has yet to confirm that the launch took place, President Biden confirmed Russia's use of hypersonic missiles while speaking at the Business Roundtable's CEO Quarterly Meeting. The president added that the fast-flying missiles were being deployed because Russia's troops have faced losses at the hands of Ukrainian soldiers.
"As you all know, it's a consequential weapon but with the same warhead on it as any other launched missile. It doesn't make that much difference except it's almost impossible to stop it. There's a reason they're using it," Biden said.
The president also warned that schemes like accusing the U.S. of housing chemical weapons inside Ukraine could be a sign that Russia plans to escalate attacks.
"Whenever he starts talking about something he thinks NATO, Ukraine or the United States is about to do, it means he's getting ready to do it," Biden said, adding that Russia could also launch a cyber attack against U.S. infrastructure.
Russia's use of hypersonic missiles comes as the war reaches its fourth week since President Vladimir Putin first announced the invasion of Ukraine on Feb. 24. Since then, 925 civilians, including 75 children, have been killed and 1,496 Ukrainians were injured in the conflict, according to data from the United Nations Office Of The High Commissioner.
It is unclear how many Russian troops have died since the beginning of the invasion. However, Russian tabloid Komsomolskaya Pravda on Monday reported that the Russian Ministry of Defense has recorded 9,861 deaths among troops in the war.
"According to the Russian Defense Ministry, during the special operation in Ukraine, the Russian Armed Forces lost 9861 people killed and 16153 wounded," the report read, as translated by CNN.
The report has since been updated, removing all references to the Russian death count. The tabloid also published a statement claiming they were hacked and the information was "inaccurate."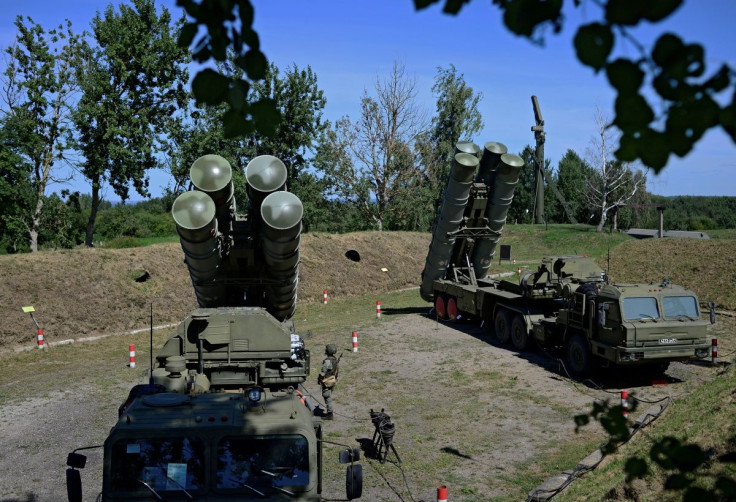 © Copyright IBTimes 2022. All rights reserved.
FOLLOW MORE IBT NEWS ON THE BELOW CHANNELS