Ukrainian Soldiers Refuse To Take Orders From Kiev; Desertion And Lawlessness Take Hold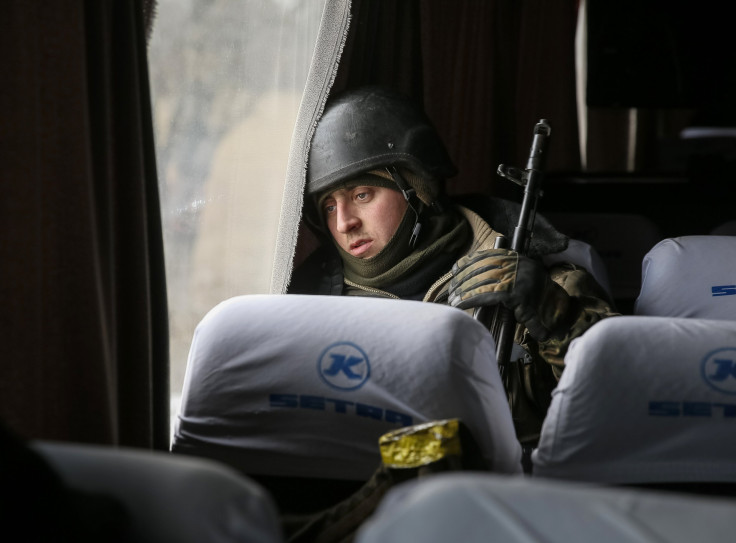 An entire battalion of Ukrainian soldiers has released a video saying that it will no longer take orders from leaders in Kiev, reported Sputnik news, a pro-Russian news site, on Monday. The soldiers' refusal comes as a further blow to morale for an army that has lost many of the major battles since the war began in April 2014 and has seen desertion rates rocket since the first wave of mobilization began last year.
"We don't care about our command, the same way they don't care about us. All their orders will be ignored, and we won't surrender our weapons," said one of the soldiers in the video, who also mentioned that the commanding officer of the brigade left his post saying he was "unwilling to perform his functions" as leader of the battalion.
Ukrainian Military Expenditure Over Time | FindTheData
While Ukraine has done little to regain the vast territory it lost to Russian-backed rebels in the contested region of Donbas over the last 16 months, it has managed to contain the rebel advance in key locations around east Ukraine, including Mariupol in the south and Donetsk in Ukraine's interior. However, heavy defeats at Donetsk Airport and Debeltseve, where hundreds of troops were killed, have shown the Ukrainian army to be ill-equipped to deal with rebels and their Russian backers.
For that reason, the desertions rate in the Ukrainian army is already as high as 30 percent, claims the Sputnik report.
Ukraine recently started its sixth wave of mobilizations, designed to relieve troops that have been fighting for long periods -- a main complaint of the battalion that has decided to defy orders from Kiev. It has not been relieved since fighting began.
© Copyright IBTimes 2023. All rights reserved.
FOLLOW MORE IBT NEWS ON THE BELOW CHANNELS