UK's Aggressive COVID Measures Paying Off While US Flounders
The U.S. has been behind on its 100 million COVID-19 dose distribution as cases continue to rise. On the other side of the Atlantic Ocean, the U.K. has dealt with a new variant of the virus, but has taken effective steps to control the spread and distribute more vaccine doses.
When the vaccine was first approved in the U.S., former President Trump wanted to have 20 million people vaccinated by the end of 2020. Distribution fell well short, with under 3 million Americans vaccinated.
A reason for the slow distribution has been due to a complicated U.S. healthcare system. Health providers can be run by states, municipalities or independent practices. Transporting supplies to all of these providers can be arduous.
Another reason is due to distribution problems and shortages of the vaccine in some states.
As of January, the U.S. has rolled out more than 35 million doses of the vaccine, but not all of those doses have reached Americans.
When comparing the reported vaccination doses administered per 100 people between the U.S. and the U.K., the difference is exponential. Out of 100 people, 7.5 doses in the U.K. have been given, while only five doses in the U.S. have been given.
The U.K. has been under a mandatory lockdown for three weeks now, which means residents can only travel to essential places. The U.S. isn't under any type of mandatory lockdown and essential businesses, as well as gyms, hair salons, nail salons and non-essential stores are open for business in some states.
On Jan. 5, new U.K. regulations were put in place that banned households from mixing and closed some schools and businesses. Over 500,000 residents were vaccinated in 24 hours over the weekend and new cases have decreased since the new regulations and restrictions were implemented.
On Sunday, 30,004 new COVID-19 cases were reported, but this is still a decrease in average cases the country has been seeing. The seven-day rolling total fell by 22% compared to the prior week.
As for the U.S., the Biden administration has created an action plan that includes increasing state funding that'll help vaccine manufacturers and distributors, opening 100 federally funded vaccination sites, releasing all available COVID-19 vaccine doses when they become available and more pharmacies being used as vaccine sites.
The U.S. is also taking a page from the U.K.'s playbook and delaying the second dose of the vaccine so more people can receive at least half the dosage for the time being.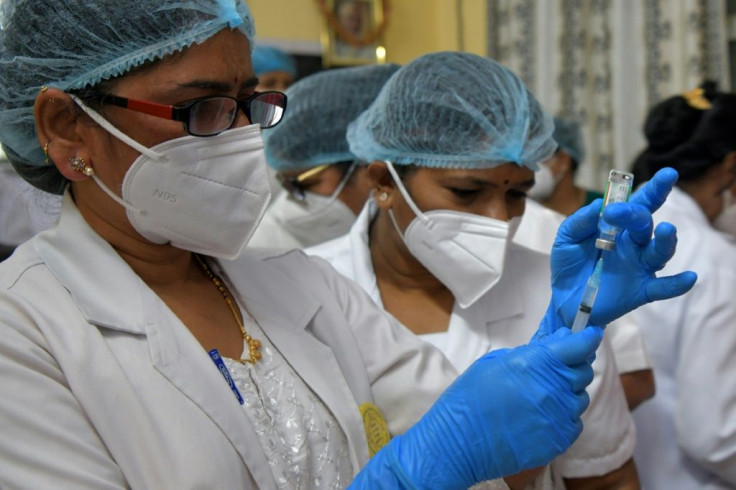 © Copyright IBTimes 2023. All rights reserved.
FOLLOW MORE IBT NEWS ON THE BELOW CHANNELS