Another Person Dies After Receiving COVID Vaccine
Another death linked to the COVID vaccine has occurred, this time to a person who received the vaccine in California.
The person died just hours after being administered the vaccine, according to a Facebook post by the Placer County Sheriff's Office, which is located in the greater Sacramento area.
The person, who has not been identified, tested positive for the coronavirus in late December and received the COVID vaccine on Jan. 21.
An investigation into the death has been started, but few details such as which vaccine was administered, have been released. An autopsy was scheduled to be performed Monday, the sheriff's office told KOVR, a CBS affiliate out of Sacramento.
The Facebook post from the sheriff's office said, "There are multiple local, state, and federal agencies actively investigating this case; any reports surrounding the cause of death are premature, pending the outcome of the investigation. Our thoughts are with the family of the deceased."
The news of the California resident's death comes after Gregory Michael, an obstetrician and gynecologist at Miami's Mount Sinai Medical Center, died 16 days after receiving the COVID vaccine. His wife, Heidi Neckelmann, claimed in a Facebook post the vaccine caused him to have a brain hemorrhage.
Michael had received the Pfizer-BioNTech COVID vaccine, which said in a statement to Bloomberg that it was conducting an investigation into the death of the doctor, but evidence gathered so far did not suggest a connection to the vaccine.
While it is unclear which COVID vaccine was administered to the California resident, one lot of the Moderna vaccine was pulled from use after it possibly caused severe allergic reactions.
The lot, which contained 300,000 doses, was being investigated by the California Department of Public Health, as well as the Centers for Disease Control and Prevention, the Food and Drug Administration, and Moderna.
While it was unclear what the allergic reactions entailed, anaphylaxis can include low blood pressure, dizziness, rapid heartbeat, shortness of breath, and fainting.
The CDC has released information about the COVID vaccine and anaphylaxis reactions, saying that it is a rare occurrence with the Moderna shot. Anaphlaxis responses occurred only 10 times in over 4 million doses of the vaccine.
The CDC said it has already administered over 21.8 million doses of the COVID vaccine to over 18.5 million people.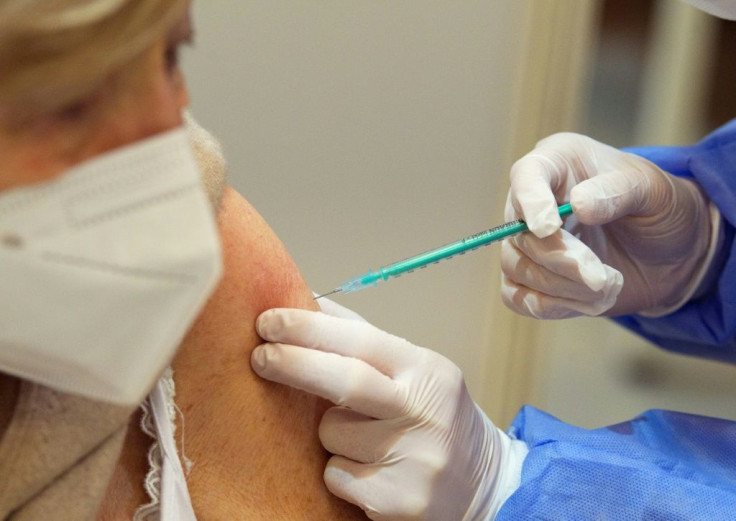 © Copyright IBTimes 2022. All rights reserved.
FOLLOW MORE IBT NEWS ON THE BELOW CHANNELS