UK's EU Referendum: David Cameron Expected To Offset Local Pressure With Demands Letter To European Union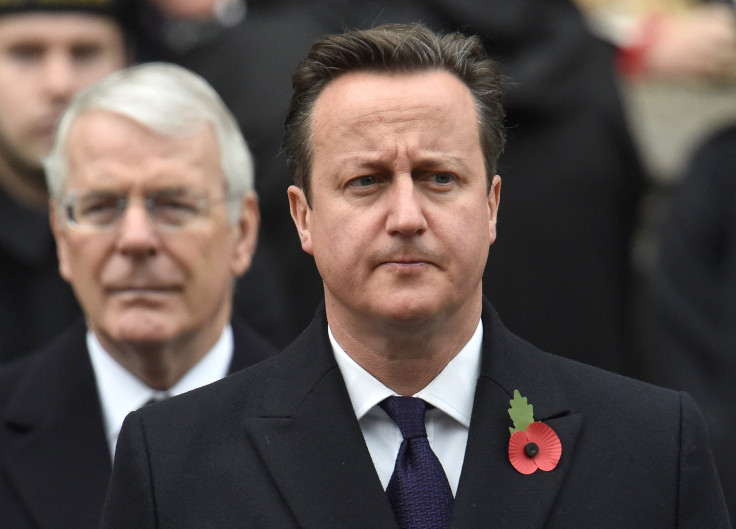 Britain's prime minister David Cameron, who is set to go public with a list of U.K.'s demands of the European Union on Tuesday, is reportedly treading a fine line between maintaining ties with the bloc and soothing domestic critics, some of whom reportedly dismissed the effort as a "dishonest gimmick"
Reports say that Cameron will formally issue a warning to fellow EU leaders that the U.K. may exit from the union if demands -- including a 4-year ban on EU migrants claiming work benefits in U.K. -- were not met.
Cameron will also try to get more powers to block or opt out of new EU laws and demand an opt-out from one of its core principles of forging an "ever-closer union," according to the BBC.
German Chancellor Angela Merkel and European Commission President Jean-Claude Juncker, among other EU leaders, have signaled that they are ready to negotiate with Cameron to help Britain stay in the EU.
The letter, which will mark the beginning of the detailed negotiations between the 27 member states and Britain, will be accompanied by a speech from 10 Downing Street, in what some British Media are speculating will be Cameron's strongest remarks to date indicating that the status quo is no longer acceptable.
Cameron's letter will set the stage for serious negotiations primarily in four areas -- reducing migrant benefits, giving national parliaments a bigger say in Europe, improving competitiveness and safeguarding rights of non-eurozone citizens, according to the Financial Times.
Meanwhile, local critics have complained about the lack of clarity beyond these general remarks even as Cameron seeks to assure voters that he can secure meaningful change before U.K.'s proposed referendum in 2017 that would see the country vote on whether it wants to stay a part of the EU.
Terming the prime minister's wish list as "trivial", Dominic Cummings, director of the Vote Leave campaign, told Financial Times: "The public wants the end of the supremacy of EU law and to take back control of our economy, our borders, and our democracy."
U.K.'s Foreign Secretary Philip Hammond said on BBC1's "The Andrew Marr Show" that the letter was only a summary of London's position and specific legislative changes and was not the end of the process. He warned that the British public would not be easily misled by "cosmetic alterations to the way the EU works."
© Copyright IBTimes 2023. All rights reserved.