UN Body Calls On China To End Torture, Use Of 'Black Jails'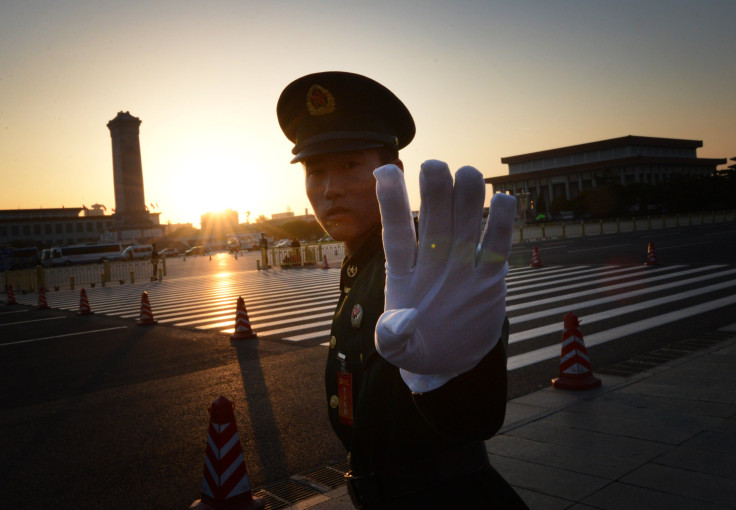 SHANGHAI -- The United Nations Committee Against Torture has given China a stinging rebuke for what it says is the "deeply entrenched" use of torture and ill-treatment of suspects. Its wide-ranging report also called on Beijing to end the practice of detaining dissidents and petitioners in extra legal "black jails" -- and to end its crackdown on civil rights lawyers and other legal activists.
The unusually strong criticism of China from the global body came after a year-long review of China's progress on torture and related legal issues, which heard submissions from Chinese officials and legal activists. In its first report on China since 2008, the committee praised revisions to China's Criminal Procedure Law last year, which sought to outlaw torture and to ensure recording of interrogations in major criminal cases. It also praised China's removal of the death sentence as a punishment for certain economic crimes.
However, the committee, made up of ten legal experts from around the world, expressed "regret that audio-visual recording of interrogations is not mandatory in all cases." It said it was "seriously concerned over consistent reports" that torture and ill treatment continued, and said China's legal system "overly relied on confessions as the basis for convictions" -- the implication being that torture was used to extract some confessions.
It also said it had received "numerous allegations" of the continuing use of so-called "black jails". China officially denies the existence of these facilities, which are reported to be used for the extra-judicial detention of dissidents and others seen as trouble-makers, including people who persistently petition for redress from the authorities. However, the committee detailed cases of abuses in such facilities, including alleged rapes.
It also said it was "deeply concerned" about what it called the "unprecedented detention and interrogation" of some 200 lawyers and legal activists since July this year. At least 25 people, many of them lawyers and staff from a prominent Beijing-based civil rights law firm, Fengrui, are still in detention, with four others reported missing. The committee expressed concern at the use of "broadly-defined offences as a form of intimidation" against lawyers and other rights activists. One of China's most prominent civil rights lawyers Pu Zhiqiang, for example, has been in detention for more than a year on charges that include the vaguely defined "picking quarrels and provoking troubles" -- a charge used increasingly frequently against activists in China.
The report also voiced concern at the denial of medical care to some of those in detention, and at what it said were frequent cases of unexplained deaths in custody. These include that of Cao Shunli, a human rights activist who died in hospital last year after being held for six months. Authorities had detained her at Beijing airport on her way to attend a hearing of the U.N.'s Universal Periodic Review on China's human rights record.
The committee also said that China had prevented seven activists from leaving the country to attend this year's torture hearings. It also asked China to report back in one year's time to show what progress it had made in tackling the problems it had identified. And it urged China to invite a U.N. special rapporteur to investigate the issue in China for the first time in a decade.
However, Chinese officials, who gave evidence to the committee last month, rejected allegations of torture. One prosecutor denied that China used uncomfortable chairs in which suspects could be strapped down for days, saying that China's legal system often provided comfortable padded chairs for those being questioned. And a police official noted a recent case in which five police officers were jailed for up to two years for using torture to obtain a confession.
China's foreign ministry said Wednesday that it had not seen the details of the report, but a spokeswoman, Hua Chunying , told reporters in Beijing that "China has been promoting the rule of law and has made great efforts in all regards, including on opposing torture."
However, political activist Guo Feixiong, who was jailed for six years last month for organizing protests, accused his jailers of routinely torturing and, in at least one case, sexually abusing inmates of the detention center where he was held. And Sophie Richardson, China director at Human Rights Watch, said the Committee Against Torture's report showed that China has shown "no serious willingness" to eradicate torture. She said China had still not actually adopted a definition of torture that fully meets international standards -- while there were "persistent problems of prolonged pre-trial detention [and] restrictions on access to lawyers for suspects."
Human rights groups say that despite some continuing legal reforms, China is currently in the midst of its harshest crackdown on civil rights activists, including lawyers and bloggers, for more than a decade.
The official Global Times newspaper echoed this mood earlier this week, saying that China's courts would reject what it called "Western interference" in the trial of rights lawyer Pu Zhiqiang, which is expected to take place in the near future.
© Copyright IBTimes 2022. All rights reserved.
FOLLOW MORE IBT NEWS ON THE BELOW CHANNELS