UN Calls For 'Immediate Action' For Iraqi Town 'Besieged' By ISIS; No Food, Water Or Medicine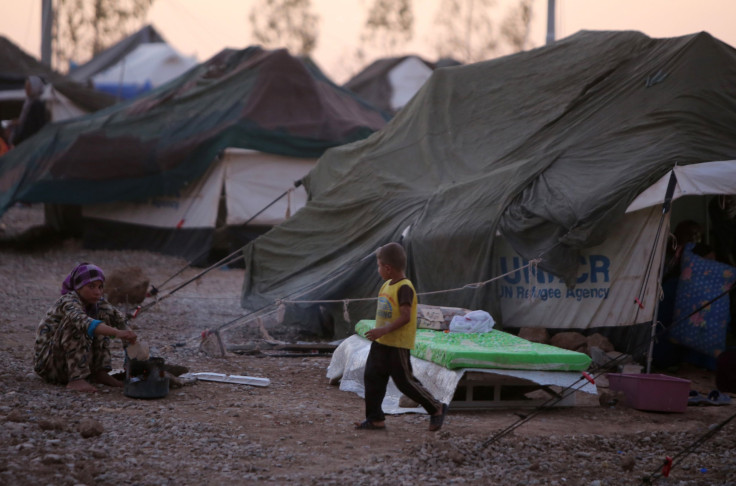 The U.N. called for "immediate action" Saturday to prevent the massacre of Iraqis in a small town currently under the control of the terror group now calling itself the Islamic State. Citizens of Amerli have been cut off from food and water for nearly two months, and require either humanitarian aid or an evacuation to prevent large-scale slaughter at the hands of the militants, formerly known as the Islamic State in Iraq and Syria, or ISIS, the U.N. envoy for Iraq said.
U.N. representative Nickolay Mladenov called the situation "desperate" and said all of the town's residents were living in alarming conditions, without electricity or access to food and medicine. Amerli's population of 26,000 has been under siege by the group since June.
"The situation of the people in Amerli is desperate and demands immediate action to prevent the possible massacre of its citizens. The town is besieged by [Islamic State militants] and reports confirm that people are surviving in desperate conditions," Mladenov said in a statement. The U.N. as well as the Iraqi government need to do anything they can to end the siege and ensure that Amerli's residents get access to "humanitarian assistance" or are evacuated "to prevent a human rights tragedy," he said.
The Islamic State has seized sections of Iraq and Syria in the past few months. The United States has conducted 94 airstrikes since Aug. 8 to support Iraqi and Kurdish troops fighting the group, which beheaded photojournalist James Foley in a video it posted online Tuesday, promising "bloodshed" for U.S. resistance to its rule as a caliphate, or Islamic state under Sharia law.
The BBC reported Amerli residents are Turkmen Shiite Muslims, which the jihadist group considers heretical. Gyorgy Busztin, Mladenov's deputy, told the BBC the U.N. was not in discussions with the militants as "a matter of principle." While the U.N. has had discussions with moderate Sunnis in the area, there "is no way anybody can have any positive effect on [the Islamic State]," Busztin told the BBC.
Bombings in Iraq left "at least" 30 dead on Saturday, the Voice of America reported. Reuters reported during one of the attacks, a suicide bomber killed eight people and wounded several others after ramming a truck filled with explosives into a government building in Baghdad. As many as 73 worshippers at a Sunni mosque outside the city were killed Friday by a group of gunmen, leading Sunni politicians to withdraw from talks on creating a new government.
© Copyright IBTimes 2022. All rights reserved.
FOLLOW MORE IBT NEWS ON THE BELOW CHANNELS