UN Eritrea Report Outlines Torture, Forced Arrests, And Possible Crimes Against Humanity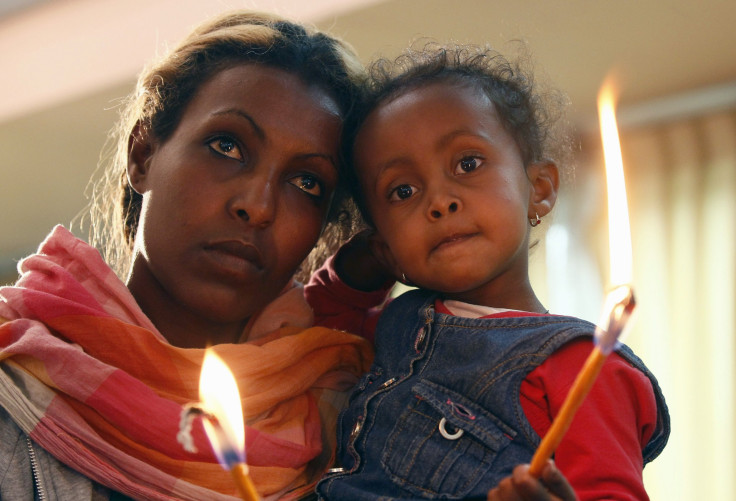 People fleeing Eritrea are the second-largest group of migrants who risk their lives to cross the Mediterranean every day. A new report from the United Nations explains why.
The Eritrean government is responsible for "systemic, widespread and gross human rights violations," in the East African country of 6.3 million people, according to the report from the U.N. Commission of Inquiry on Human Rights in Eritrea. The report was released Monday, after a yearlong investigation into alleged human rights abuses committed by government forces.
"It is not law that rules Eritreans -- but fear," the report reads, outlining how "information gathered through the pervasive control system is used in absolute arbitrariness to keep the population in a state of permanent anxiety."
Eritrea gained independence from Ethiopia in 1991, but since then the government has violated its own constitution multiple times through wide-ranging security programs. It argues these are necessary for national defense, but the international community has called out officials for possible crimes against humanity.
The government also carries out a massive surveillance network that allows neighbors to spy on neighbors and family members.
"As a result of this mass surveillance, Eritreans live in constant fear that their conduct is or may be monitored by security agents and that information gathered may be used against them, leading to arbitrary arrest, detention, torture, disappearance or death," the report says.
Members of the commission, which was formed last June, weren't allowed to enter the country, and conducted 550 interviews with witnesses who had already fled the country -- many of whom were afraid for their safety and that of their family if they ever went home, assuming they were being secretly monitored even on foreign soil.
"When I am in Eritrea, I feel that I cannot even think because I am afraid that people can read my thoughts," one witness was quoted as saying.
Many people are arrested without cause in the name of national security and wait in jail without the prospect of trial. Some detainees simply disappear. Much of the population must submit to mandatory service in the military, many before they are 18 years old. Women conscripts face the possibility of sexual violence, while other members are subjected to forced labor, which is so prevalent that the country's small economy is dependent on it. Almost every citizen is subject to it at one point in their lives, according to the report, which concludes that the practice is "similar to slavery in its effects and, as such, is prohibited under international human rights law."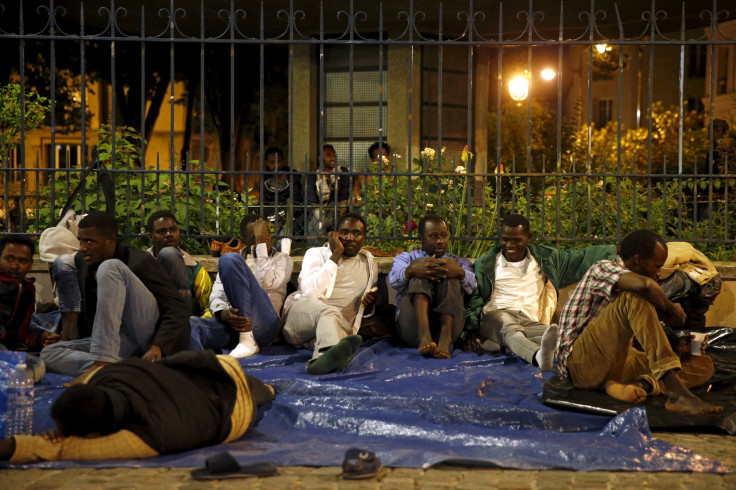 Given the situation, it's not surprising that Eritreans are second only to Syrians in risking their lives to cross the Mediterranean into Europe. By the middle of 2014 the U.N. refugee agency noted that more than 357,400 Eritreans were known to be outside the country.
European governments have been scrambling to deal with the influx of refugees entering their borders. Advocates say the situation people are fleeing is more dire than economic hardship.
"In desperation, they resort to deadly escape routes through deserts and neighboring war-torn countries and across dangerous seas in search of safety," the report says. "They risk capture, torture and death at the hands of ruthless human traffickers. To ascribe their decision to leave solely to economic reasons is to ignore the dire situation of human rights in Eritrea and the very real suffering of its people. Eritreans are fleeing severe human rights violations in their country and are in need of international protection."
"The situation of human rights incites an ever-increasing number of Eritreans to leave their country," the report says, noting that approximately 5,000 people leave every month.
The report will be formally presented to the U.N. Human Rights Council later this month.
© Copyright IBTimes 2023. All rights reserved.