UN human rights council seeks to suspend Libya, orders probe into abuses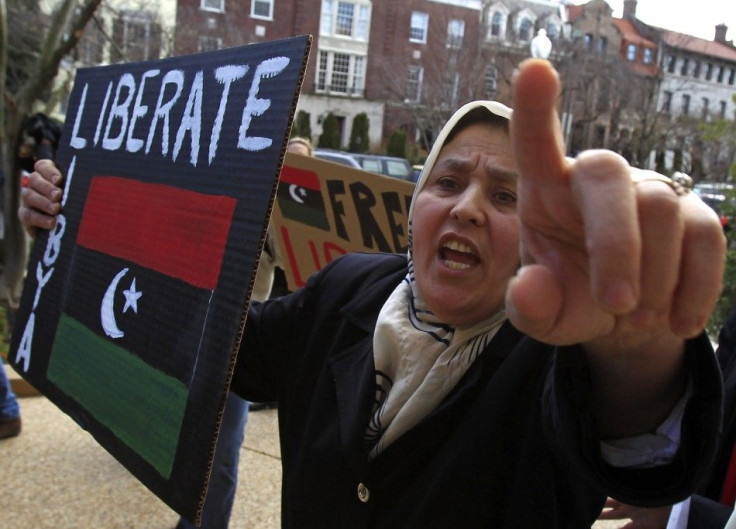 The United Nations Human Rights Council has condemned the ongoing violence in Libya and ordered an international probe into alleged abuses carried out by government forces against protesters.
The Council is also recommended that Libya's membership in the human rights body be suspended.
In a unanimous resolution at the end of a special emergency session held in Geneva, Switzerland the 47-member Council called on Libya's Government "to meet its responsibility to protect its population, immediately end all human rights violations, stop any attacks against civilians, and respect the popular will, aspirations and demands of its people."
Addressing the opening of the session, UN High Commissioner for Human Rights Navi Pillay said: "More needs to be done. I encourage all international actors to take necessary measures to stop the bloodshed," she stated.
Although reports are still patchy and hard to verify, one thing is painfully clear: in brazen and continuing breach of international law, the crackdown in Libya of peaceful demonstrations is escalating alarmingly with reported mass killings, arbitrary arrests, detention and torture of protestors."
Separately, a diplomat from Libya's mission to the UN said Gaddafi's regime is in its 'last moments' and called for foreign countries to intervene.
"The dictator's regime in Tripoli is in its last moments," said Deputy Ambassador Ibrahim Dabbashi."We expect thousands to be killed today in Tripoli. I call on the international community to intervene now and to send a clear message to Colonel Gaddafi that he should stop the killing right now."
In Libya itself, Gaddafi appeared before a crowd of his supporters in Green Square in Tripoli and claimed he was still in control of the country.
Israeli newspaper Haaretz reported that African and Arab diplomats to the United Nations are pressuring the UN Security Council to impose severe sanctions on Libya.
I think the Security Council has the united position on the main measures to be taken, Dabbashi added.
The 15-nation council met in New York to discuss the proposed sanctions against the troubled country.
A vote will very likely take place early next week or maybe even over the weekend, but much depends on how powerful council members Russia and China will vote – they usually veto sanctions.
Turkey, Brazil and Lebanon – non-permanent council members – are also expected to object proposed sanctions, Haaretz said.
The UN also voiced its concerns about the hundreds of thousands of foreigners seeking leave Libya.
"Libyan authorities must allow the safe passage of humanitarian and medical supplies and humanitarian workers into the country. They must also ensure that the legitimate demands of the protestors are addressed and the fundamental human rights of the population are fully respected and promoted," said the UN's Pillay.
© Copyright IBTimes 2023. All rights reserved.