UN Human Rights Envoy To Palestinian Territories Calls Corrie Verdict "Defeat For Justice"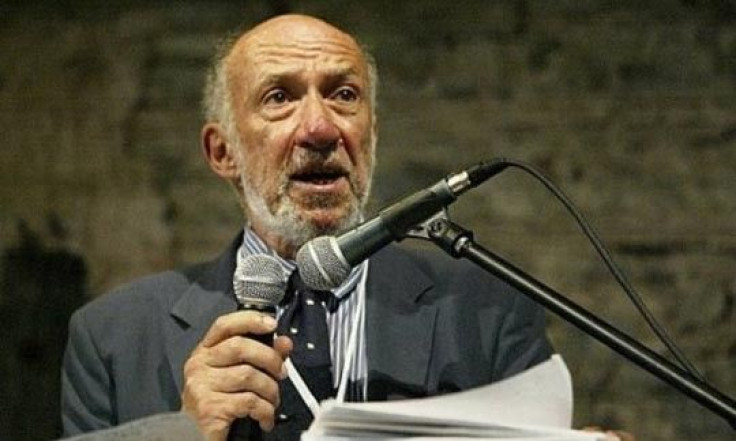 Richard Falk, a professor of international law at Princeton and UN Special Rapporteur on Palestinian Human Rights called Wednesday's ruling on the Rachel Corrie case in Israel "a sad outcome," and said that the verdict "flies directly in the face of the Geneva Conventions."
Falk issued the statement through Office of the UN High Commissioner for Human Rights. In it, he accuses the Israeli courts of partisanship and calls the whole trial "a mockery of justice."
"Israeli governmental institutions have consistently embraced impunity and non-accountability in responding to well-documented violations of international humanitarian law and in many cases Israel's own criminal law," he wrote. "The judge's decision represents a defeat for justice and accountability."
Falk has been serving in his capacity to the UN since May 2008. Despite his Jewish heritage, he has always been very critical of Israel, to the point of being accused of being biased against the country in favor of the Palestinians.
Former Israeli Ambassador to the UN Itzhak Levanon once said of Falk that, "someone who had publicly and repeatedly stated such views could not possibly be considered independent, impartial or objective."
© Copyright IBTimes 2023. All rights reserved.
FOLLOW MORE IBT NEWS ON THE BELOW CHANNELS