UN Imposes Sanctions On Former Yemeni President Saleh, Senior Houthi Leaders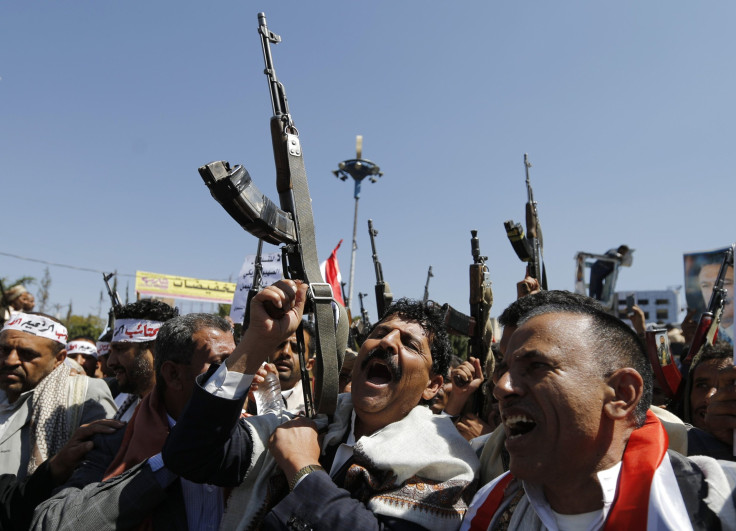 Just hours after Yemeni President Abed Rabbo Mansour Hadi announced a new government, the United Nations imposed sanctions on the former president Ali Abdullah Saleh and two Houthi rebel commanders, according to media reports. The three men are now reportedly subject to a global travel ban and asset freeze.
The announcement by the U.N. comes just months after the Security Council had authorized sanctions against individuals threatening the peace and stability of Yemen and obstructing the political process. It had, however, stopped short of naming specific individuals, according to media reports.
On Friday, all 15 member nations of the Security Council reportedly approved targeted sanctions on Saleh and two Houthi rebel commanders -- Abd al-Khaliq al-Huthi and Abdullah Yahya al Hakim.
"With today's designations, members of the Security Council have made clear that the international community will not tolerate efforts to use violence to thwart the legitimate aspirations of the Yemeni people and their ongoing political transition," an unnamed U.S. official told Reuters.
The U.S., which, along with Saudi Arabia, backs Hadi's government, has sought to end protests in Yemen and had sought sanctions against Saleh for his attempts to "not only delegitimize the central government, but also create enough instability to stage a coup," according to media reports.
Ban Ki-moon, the U.N. Secretary-General, also welcomed the creation of the new government, calling "a positive step towards political stability and peace in the country," according to a statement issued by the U.N.
"The Secretary-General commends the parties for their pledge to accept the slate decided on by the President and Prime Minister, and to extend their unwavering support to the new government," the U.N. statement said.
Since Saleh's ouster in 2012, clashes have sporadically erupted in Yemen. However, the fighting worsened after the Houthis -- a group of rebels belonging to the minority Zaidi Shia community -- took over the capital city of Sanaa in September. This reportedly brought them in direct conflict with other Sunni tribes in the region and with the militants of al Qaeda in Arabian Peninsula, or AQAP.
© Copyright IBTimes 2023. All rights reserved.
FOLLOW MORE IBT NEWS ON THE BELOW CHANNELS