UN Raises Concerns Over Boko Haram Ties With ISIS, Condemns Extremist Group Ahead Of Summit In Nigeria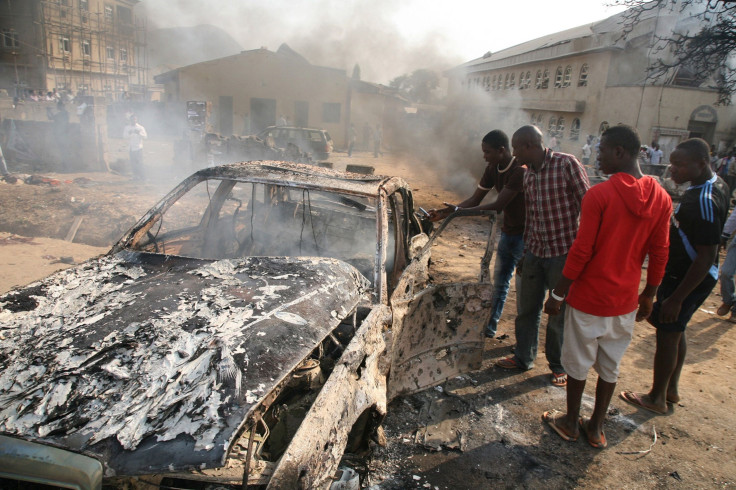 Boko Haram's links with the Islamic State group, also known as ISIS, has raised serious concern, the U.N. Security Council said, ahead of a summit in Nigeria on Saturday. The Security Council condemned attacks by Boko Haram as they prepared to meet in Abuja to evaluate efforts to combat the extremist group.
Boko Haram, which pledged allegiance to ISIS in 2015, continues to "undermine the peace and stability" in West and Central Africa, the Security Council said, in a statement. The 15 council members demand that Boko Haram "immediately and unequivocally cease all violence and all abuses of human rights and violations of international humanitarian law." Boko Haram, which has been active in Nigeria since 2009, upped its activities across Nigeria's borders in Cameroon, Chad and Niger in 2015.
During the summit hosted by Nigeria, President Muhammadu Buhari will welcome his counterparts from Benin, Cameroon, Chad and Niger for the gathering, along with French President François Hollande, U.K. Foreign Secretary Philip Hammond and U.S. Deputy Secretary of State Antony Blinken.
The Security Council has expressed its support to Buhari's "crucial initiative" to hold the summit in Abuja "with a view to adopting a comprehensive strategy to address the governance, security, development, socio-economic and humanitarian dimensions of the crisis."
Amid rising concerns over Boko Haram's violence in Nigeria, a senior U.S. official reportedly said that there were reports of Boko Haram fighters joining ISIS in Libya, where the later's influence has grown in recent months.
"We've seen that Boko Haram's ability to communicate has become more effective," Blinken, the U.S. deputy secretary of state, said according to BBC. "They seem to have benefited from assistance from Daesh [ISIS]."
Blinken also reportedly added: "So these are all elements that suggest that there are more contacts and more co-operation, and this is again something that we are looking at very carefully because we want to cut it off."
Since launching its Islamic insurgency in northeast Nigeria, Boko Haram has killed about 20,000 people and displaced more than 2 million.
© Copyright IBTimes 2023. All rights reserved.