Nigerian Military Says 800 Boko Haram Fighters Have Surrendered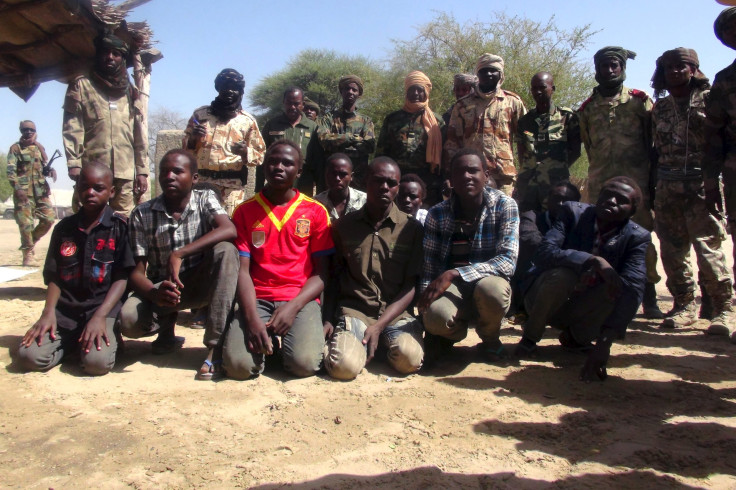 Some 800 Boko Haram fighters have reportedly surrendered to the Nigerian military in the past three weeks. The director of defense information Brig. Gen. Rabe Abubakar apparently revealed the information Wednesday in an interview with Nigerian newspaper the Punch, one day after the Nigerian military announced the establishment of a rehabilitation camp for the former terrorists.
"I can confirm that about 800 of the Boko Haram members have surrendered to the military," Abubakar reportedly told the local newspaper.
The new rehabilitation camp is for those militants who have surrendered and are repentant. The camp will provide vocational training to help reintegrate them into society and contribute to economic growth. In an online statement released Tuesday, the Nigerian military urged other Boko Haram members to abandon the Islamic insurgency and warned "that the final onslaught against the remnant group of the terrorists would continue unabated and would not relent until the power of evil forces in the northeast is completely neutralized."
The army also said its troops have rescued 11,595 civilian hostages during raids on Boko Haram territory in the mountainous border regions between Nigeria, Niger, Chad and Cameroon since Feb. 26. Previous statements from the Nigerian military said dozens of Boko Haram members, including women and children, had surrendered earlier this year and that many appeared emaciated and begged for food.
Food shortages among Boko Haram's members could indicate the Nigerian military is successfully choking supply routes of the Sunni extremists, who have expanded their rampages into neighboring Cameroon, Chad and Niger in the past year. Since launching its Islamic insurgency in northeast Nigeria in 2009, Boko Haram has killed about 20,000 people and displaced more than 2 million.
Nigerian President Muhammadu Buhari has made the war against Boko Haram a top priority. In the 11 months since he took office, Buhari has resupplied soldiers, replaced the entire military's top brass, and moved its command center for the fight from the West African nation's distant capital, Abuja, to the heart of the Boko Haram insurgency in Maiduguri in Borno state.
The Nigerian military has made repeated claims of recapturing territory, winning skirmishes against Boko Haram and recovering weapons and equipment. In December, Buhari claimed Nigeria had "technically won the war" against Boko Haram because it could no longer mount "conventional attacks" against security forces or dense cities, and the militants were reduced to fighting in their last stronghold, Sambisa forest.
But there is evidence against the military's claims that Boko Haram is losing the war and that the insurgents no longer hold any territory in Nigeria. Earlier this year, a Nigerian senator representing Borno told local journalists that Boko Haram still controls about half of the troubled state. The militants have returned to hit-and-run tactics and suicide bombings, which have proved extremely deadly and could indicate the terrorist organization is simply regrouping.
© Copyright IBTimes 2023. All rights reserved.
FOLLOW MORE IBT NEWS ON THE BELOW CHANNELS