Were Chibok Schoolgirls Found? 219 Still Missing 2 Years After Boko Haram Nigeria Kidnapping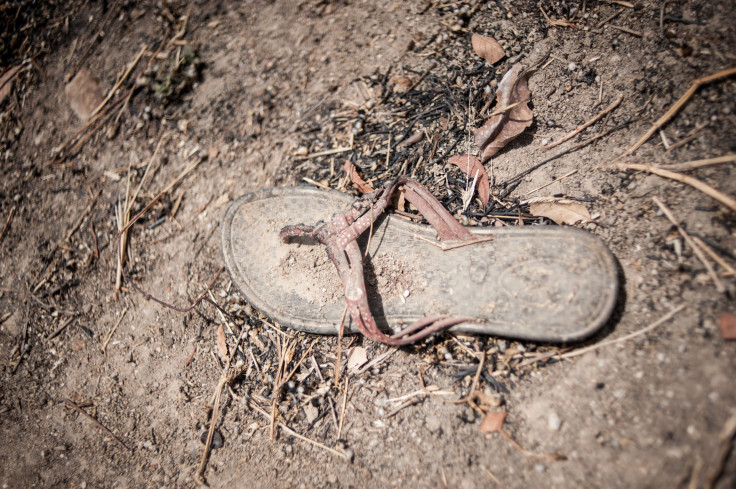 It's been two years since Boko Haram descended on a boarding school in northeast Nigeria in the middle of the night, well after the burning hot sun faded into blackness. By morning, the Islamic militant group had herded 276 schoolgirls into trucks and vanished behind the dense forest brush in the small town of Chibok. And while some of the girls managed to escape in the hours following that dreadful night of April 14, 2014, the fate of 219 remains unknown.
The Chibok kidnapping quickly captivated an international audience through a global social media campaign, but the pleas to bring back the schoolgirls never translated into their rescue, despite scaled-up military operations. If and when the Chibok girls or the thousands of others abducted by Boko Haram over the years do return home safely, their suffering will not end there. Rights groups and charities warned of the dire need to foster the healing process by helping reintegrate Boko Haram survivors into their communities that too often are not greeting them with open arms.
"Few of us can begin to comprehend the suffering of parents who have not seen their daughters for two years," M.K. Ibrahim, country director of Amnesty International Nigeria rights group, said Thursday. "In addition to the Chibok schoolgirls, today we also remember all those abducted, killed and displaced. Two years on, the Chibok girls have come to symbolize all the civilians whose lives have been devastated by Boko Haram."
Boko Haram, which seeks to establish an Islamic state, unleashed its brutal insurgency in northern Nigeria by 2009. The Nigerian militant group has killed some 20,000 people and displaced more than 2 million others since then. Boko Haram, whose name roughly translates into "Western education is forbidden," has also attacked more than 1,200 schools in the northeast, killing, abducting and displacing hundreds of teachers and pupils.
At first, women and children were not targeted. In fact, they were largely spared while the men were killed and boys were forcibly drafted as fighters. It wasn't until around 2012 that reports began to surface of forced marriage of teenage girls in Maiduguri, Borno state, the birthplace of Boko Haram. The devastating phenomenon garnered worldwide attention when the Chibok girls were taken in April 2014, leading to the launch of a social media campaign in which millions of people around the globe, including high-profile political figures and celebrities, called for their rescue by tweeting the hashtag #BringBackOurGirls.
The conversation on social media put a spotlight on the girls' ordeal but, two years on, it has not rendered political action. The Nigerian government only acknowledged the mass abduction at the Government Girls' Secondary School in Chibok two weeks later, when the missing girls began to make international headlines. Nigeria's then-president, Goodluck Jonathan, made his first public comment three weeks after the kidnapping, promising to ensure the schoolgirls were freed from their Boko Haram captors, who had claimed responsibility. The United States and other Western countries also pledged to do "everything possible to support Nigeria" in finding the Chibok schoolgirls but never elaborated on how they would do so. But ultimately, the Nigerian government and military are in charge of all operation decisions.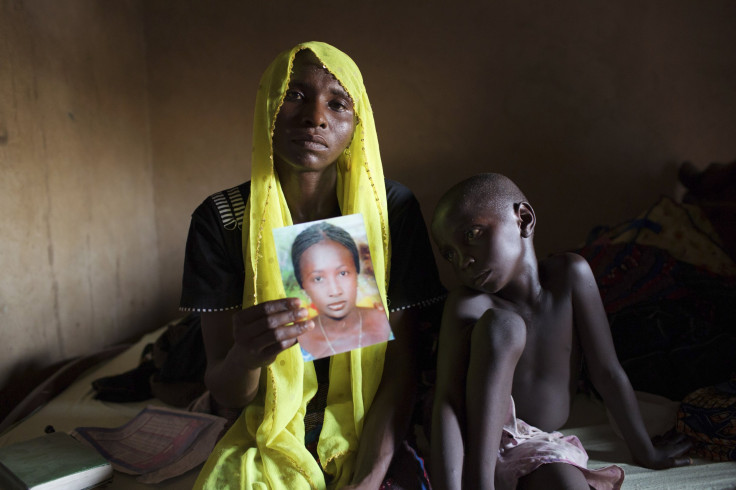 About a month after the abduction, Nigeria's chief of defense staff, Air Chief Marshal Alex Badeh, said the army knew the location of more than 200 of the girls but a rescue attempt would only endanger their lives. Around the same time, BBC News reported that a deal was nearly clinched to free some of the girls in exchange for the release of Boko Haram prisoners, but the negotiations were eventually called off by Jonathan's administration for unknown reasons.
Last month, former British High Commissioner to Nigeria Andrew Pocock disclosed in an interview with British newspaper the Sunday Times that the United States and the United Kingdom once knew the whereabouts of at least 80 Chibok schoolgirls, but a rescue mission was deemed too risky. When asked to confirm or deny Pocock's comments, Bill Strassberger, a spokesman for the U.S. State Department's Bureau of African Affairs, replied in an emailed statement to International Business Times:
"The United States continues to support actively the efforts to locate and bring home the Chibok girls along with other kidnapped victims of Boko Haram's acts of terrorism. The search for the kidnapped schoolgirls is ongoing. While the Nigerian government maintains its lead role, the United States continues to lend its unique assets and capabilities to assist in the search."
In a separate emailed reply, a representative of the U.K. government's Foreign and Commonwealth Office said military support to Nigeria has intensified since the Chibok girls went missing:
"The abduction of the Chibok Schoolgirls in April 2014 was a heinous example of Boko Haram's brutality. In response to the abduction the U.K. provided surveillance assets and intelligence expertise to help the Nigerian government in their search for the missing girls. Since 2014, the U.K. government has significantly increased military support to Nigeria in their fight against Boko Haram. This includes training and advice for Nigerian armed forces and providing a substantial package of intelligence, military and development support."
Newly released footage, obtained by CNN, purportedly shows 15 of the 219 missing girls lined up against a dirty, yellow wall wearing long, black Islamic headscarves known as chadors. Most of the girls taken from Chibok were Christian and are believed to have been forced to convert to Islam. They show no apparent signs of maltreatment in the video, which was sent by their terrorist captors to negotiators as "proof of life." The footage is believed to have been filmed last December as part of negotiations between the Nigerian government and Boko Haram. It was the first time the Chibok girls had been seen on video since May 2014, a month after they were stolen from their beds at the school dormitory.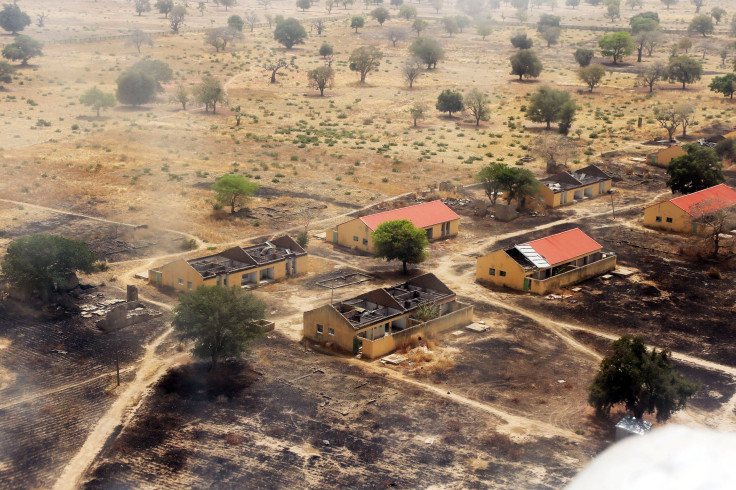 Boko Haram has overtaken the Islamic State group, also known as ISIS or ISIL, as the world's deadliest terrorist organization by killing 6,644 people in 2014 alone, according to the Global Terrorism Index, published by the Institute for Economics and Peace, a global think tank headquartered in Sydney. Yet, Boko Haram has arguably captured less media attention than ISIS, to which the group pledged its allegiance in March last year.
West African neighbors Nigeria, Niger, Chad and Cameroon formed a coalition to fight Boko Haram in May 2014 and launched the first offensive in late January 2015. The Nigeria-led coalition has since been upgraded to an 8,700-strong joint task force that now includes Benin. But the troops have yet to accomplish the coalition's main goal: eradicating Boko Haram.
Nigerian President Muhammadu Buhari has made this a top priority in his administration, after defeating Jonathan in the March 2015 elections and taking office last May. The former military ruler has resupplied soldiers, replaced the military's top brass and moved its command center for the fight from the West African country's distant capital, Abuja, to the heart of the militant group's insurgency in Maiduguri.
The Nigerian military has made repeated claims in the past year of recapturing territory, winning skirmishes and freeing captives. But none of those rescued so far appear to be the missing Chibok schoolgirls, raising doubts that they'll be found together and safe.
"As I did last year, I call on President Buhari of Nigeria -- and everyone who can help rescue the Chibok girls -- to act now. Would a president give up the fight for his own daughter? These girls are just as precious to their families," Malala Yousafzai, Nobel Peace Prize winner and teenage activist for the education of girls, wrote in an open letter Wednesday.
While the total number of kidnappings during the seven-year conflict is unknown, an estimated 500 to 2,000 women and children have been abducted since 2012. Some are still captives, while others have been used as suicide bombers or married off as child brides.
For those who have come home safely, their families and communities are not always so welcoming. A recent study by International Alert, a London-based peace-building charity, and the United Nations' children's fund, UNICEF, found that returnees and their children, whose fathers are believed to be Boko Haram fighters, are often faced with rejection and stigma as well as trauma of the sexual violence they have experienced in captivity.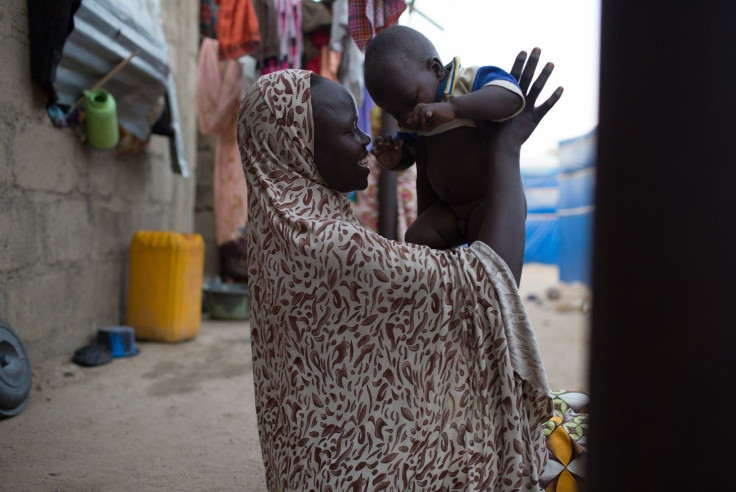 In the past three months, the two organizations have partnered with local groups to help Boko Haram survivors heal together by running collective therapy sessions and dialogue clubs. But with more victims now returning from captivity, there is an urgent need to ramp up reintegration efforts and reduce stigma in these communities to ensure that returnees can build a life for themselves and their children.
"As we are not sure of the exact numbers of those still held in captivity, the breadth and depth of this issue is not even fully understood – but we know it is great," said Kimairis Toogood, coauthor of the report and senior peace-building adviser for International Alert in Nigeria.
Among those returnees is Aisha. She grew up in the northern port city of Garoua in Cameroon, where she lived happily with her father and siblings, before moving across the border to northeast Nigeria to live with her mother in the summer of 2014. Just two months later, Boko Haram came and captured the village.
Aisha discovered she was pregnant after living under Boko Haram's reign of terror for two months. In 2015, the Nigerian military recaptured the village from the militant group and rescued Aisha. They brought her to a refugee camp in Maiduguri, a temporary shelter for more than 15,000 internally displaced persons. But freedom did not mark an end to her woes.
"Life here in the camp was bad for me. The women called me 'Boko Haram wife' and wouldn't let me use their belongings. A group of them even beat me up," Aisha, 17, said in an interview with International Alert and UNICEF.
Aisha has since joined a workshop run by one of International Alert's local partners, FOMWAN, a coalition of Muslim women's organizations that brings together Boko Haram survivors and gives them an opportunity to express their feelings freely and learn about forgiveness and understanding through Islamic principles. Aisha said she now realizes she is not alone.
"I can finally talk a bit about what it was like," she said, as she played with her son.
© Copyright IBTimes 2023. All rights reserved.