Boko Haram Producing Petroleum Amid Severe Fuel Shortage, Crackdown On Supply Lines: Report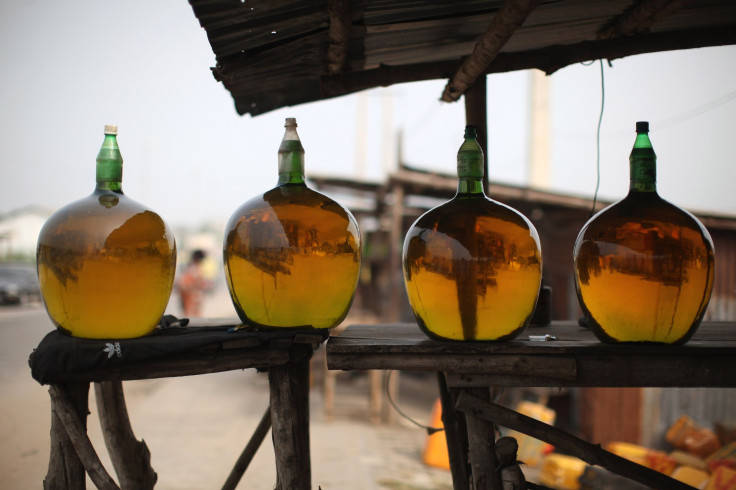 Boko Haram is apparently producing its own petroleum to power its motorcycles and other vehicles as the Nigerian Islamic militant group runs out of fuel due to the state military's squeeze on supply lines. Civilians and military sources in northeast Nigeria told Agence France-Presse on Monday the terrorists were paying massive amounts of money for jerricans filled with fuel.
"Boko Haram were paying outrageous sums to get fuel, and the incredible profit margin made young men defy the risk and take fuel to them," an unnamed senior military source in Maiduguri, Borno state, told the news agency. "The cutting-off of fuel supplies has badly crippled Boko Haram, and that has been made possible by blocking all identified supply routes and the crackdown on the suppliers."
Babakura Kolo, a civilian vigilante in Maiduguri assisting the Nigerian army to fight Boko Haram, said the militants were willing to pay any amount for fuel. Kolo was apparently involved in the crackdown on Boko Haram suppliers in the Borno state capital.
"It was a lucrative business for the fuel vendors," he told AFP Monday. "But we have taken care of them, and Boko Haram are feeling the crunch because they are out of supplies."
Ya-Mairam Ya-Malaye, a 57-year-old mother who was among hundreds of women and children kidnapped from the northeast town of Bama in September 2014, said Boko Haram has developed a crude way of adding salt to oil extracted from groundnuts to produce biodiesel for its motorbikes to launch attacks from the group's last stronghold in the vast Sambisa Forest. Ya-Malaye, who managed to escape from the militants last week, said the terrorist organization has been getting fuel from young men who transport the petrol from Maiduguri or Cameroonian border towns to designated spots near Sambisa Forest for the fighters to collect. But the Nigeria-led regional offensives and heightened border security have made it difficult for Boko Haram to receive these deliveries
"They confiscate the groundnuts [that] farmers in villages in and around Sambisa cultivated all year round from their farms and irrigation fields," Ya-Malaye told AFP from Maiduguri. "They crush the nuts using diesel-powered grinding machines to extract the oil, to which they add salt to make it light and combustible."
Previous reports of food shortages among Boko Haram's members also indicate the Nigerian military is successfully choking supply routes of the Sunni extremists. Nigeria, Niger, Chad, Cameroon and Benin have contributed troops to a 8,700-strong joint task force to crush Boko Haram, which has expanded its rampages into neighboring Cameroon, Chad and Niger in the past year. Since launching its Islamic insurgency in northeast Nigeria in 2009, the group has killed about 20,000 people and displaced more than 2 million.
The Nigerian military has made repeated claims of recapturing territory, winning skirmishes against Boko Haram and recovering weapons and equipment. In December last year, Nigerian President Muhammadu Buhari claimed Nigeria had "technically won the war" against Boko Haram because it could no longer mount "conventional attacks" against security forces or dense cities, and the militants were reduced to fighting from their enclaves in Sambisa Forest. But the militants continue to wreak havoc on local communities with hit-and-run tactics and suicide bombings.
© Copyright IBTimes 2023. All rights reserved.
FOLLOW MORE IBT NEWS ON THE BELOW CHANNELS