UN Security Council Condemns North Korea's Nuclear Test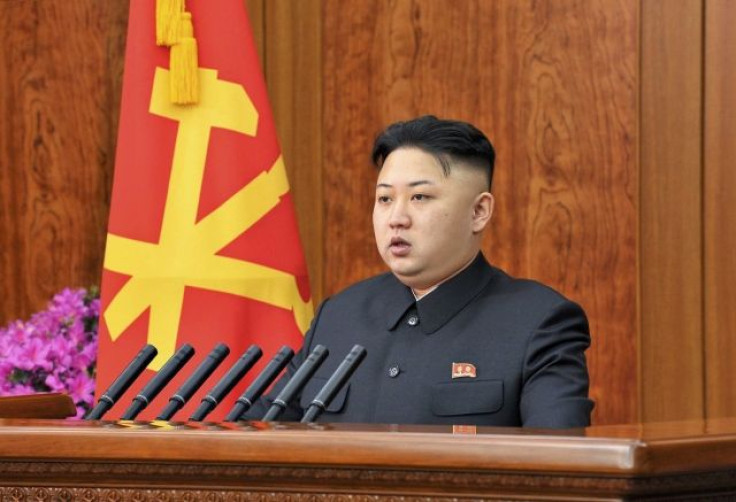 The U.N. Security Council condemned North Korea's third nuclear test in a statement approved on Tuesday by all 15 member nations, including China, Pyongyang's long-standing ally.
At an emergency meeting that closely followed the nuclear test, the council said it would begin work on a more comprehensive Security Council reaction against Pyongyang's nuclear ambitions.
"The members of the Security Council strongly condemned this test, which is a grave violation of Security Council resolutions," South Korean Foreign Minister Kim Sung-hwan said.
He said the council would now consider "appropriate measures."
South Korea serves as the president of the Security Council this month, which will allow its diplomats to convene meetings and keep the spotlight on its neighbor North Korea.
In his State of the Union address in Washington on Tuesday, President Barack Obama warned that North Korea's recent actions will only isolate it further, adding that the U.S. would ensure "firm action" to counter Pyongyang's threat.
"Provocations of the sort we saw last night will only isolate them further as we stand by our allies, strengthen our own missile defense and lead the world in taking firm action in response to these threats," he said.
U.S. Ambassador to the U.N. Susan Rice said that Washington and its allies want the Security Council to pass a resolution that would "augment the sanctions" that are already in place due to Pyongyang's 2006 and 2009 nuclear tests.
Analysts, quoted by Reuters, say that the test was a major embarrassment to China, which supported Pyongyang in the Korean War in the early 1950s against the U.N. troops.
The U.N. resolution in January that followed Pyongyang's successful use of a three-stage rocket to launch a satellite into orbit the previous month represented a compromise between the U.S. and China.
The U.S., in its negotiations with China, had to agree that the resolution would not bring in new forms of sanctions on North Korea but would build on the existing ones. Even in its diluted form, China's agreement to back the resolution was seen as a blow to the North Korean regime.
© Copyright IBTimes 2023. All rights reserved.