UN Security Council Passes Resolution, Allows Aid Organizations To Bypass Syrian Regime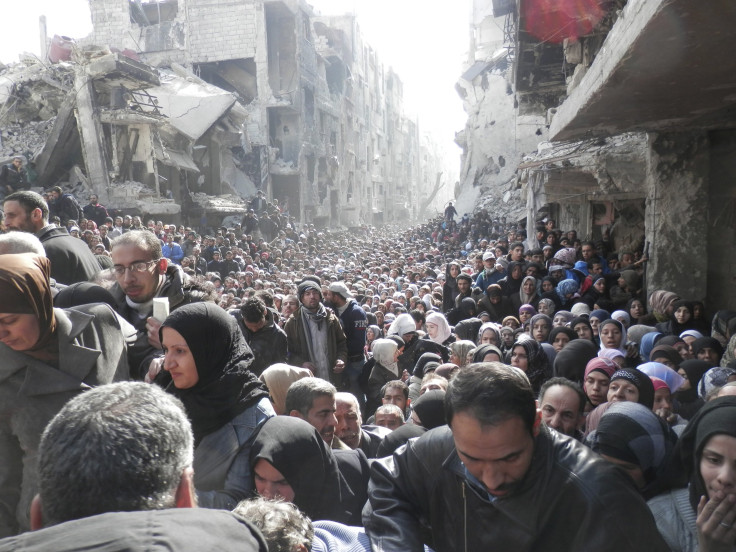 For the past several months, Syrians living in areas occupied by the opposition -- especially communities near the capital -- have been largely denied access to humanitarian aid. To address this problem, the United Nations Security Council passed a resolution on Monday that essentially allows humanitarian organizations to bypass the Syrian regime to deliver aid to the country.
In the past, Damascus prevented humanitarian organizations from delivering aid through border crossings controlled by the opposition. The resolution, which was passed unanimously by the council, allows humanitarian organizations to deliver aid through four additional border crossings from Turkey, Iraq and Jordan. The border crossings include Bab al-Salam and Bab al-Hawa in Turkey, Al-Ramtha in Jordan and Al Yarubiyah in Iraq.
The resolution also established a 180-day "monitoring mechanism" that would oversee the loading of "all humanitarian relief consignments of the United Nations humanitarian agencies and their implementing partners at the relevant United Nations facilities." The mechanism is supposed to notify the Syrian regime about the aid deliveries, but humanitarian organizations are not required to wait for a response.
The Security Council had addressed the issue of access in previous resolutions, including resolution 2139, passed in February, which demanded that all parties "promptly allow rapid, safe and unhindered humanitarian access for UN humanitarian agencies and their implementing partners." However, even after it passed the resolution, the Syrian regime continued to block aid from entering opposition-held territories, including the Yarmouk Palestinian refugee camp outside Damascus.
"Even as we recognize the promise this [new] resolution holds … it should have never required a Security Council Resolution," U.S. Ambassador to the U.N. Samantha Power said at the council's meeting on Monday.
Monday's resolution states that the deteriorating humanitarian situation in Syria constitutes a threat to peace and security in the region and that noncompliance would lead to harmful regional consequences.
The phrase "threat to peace and security" is one that the Security Council has tiptoed around in the past because it could leave room for international intervention.
According to the U.N. Charter, the council has the responsibility to determine the existence of any threat to peace and security, and to decide what measures should be taken to help restore it. Chapter VII of the charter allows the use of military force by the international community if peaceful measures prove inadequate and if all other options have been exhausted.
So far, the international community has not allowed military intervention in Syria, and it is unlikely that humanitarian need, however extreme, will change that.
© Copyright IBTimes 2023. All rights reserved.
FOLLOW MORE IBT NEWS ON THE BELOW CHANNELS