University of Oklahoma SAE Racism: Black Students, Greeks Say Cultural Insensitivities Have Root In Lack Of Diversity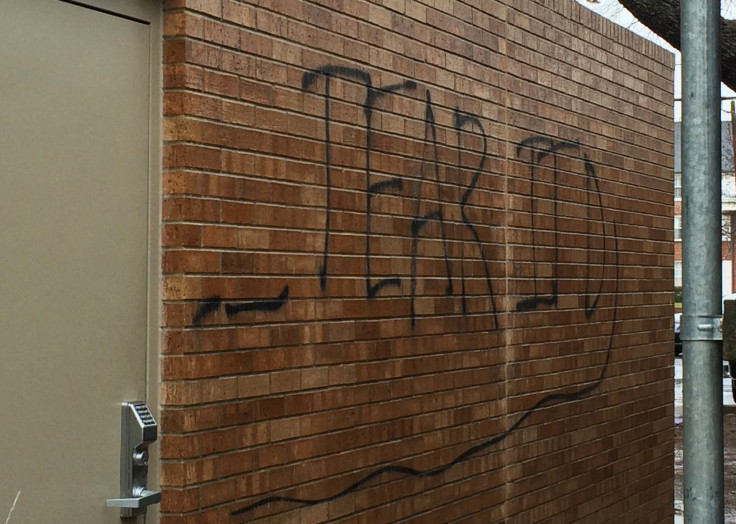 The emergence this week of a viral video showing Sigma Alpha Epsilon fraternity members at the University of Oklahoma chanting lyrics laced with a racial epithet and references to the lynching of would-be black pledges certainly constitutes evidence of extremely bad behavior on one American campus. But bad behavior in a racial context is not completely unfamiliar at many majority-white U.S. colleges and universities attended by millions of African-American students, who have long complained that a lack of diversity on those campuses fosters an environment rife with daily microaggressions.
Ideally, the experience of attending college with students of diverse backgrounds can be transformative for people who grew up in segregated communities, experts say. But in Norman, Oklahoma -- where the viral video showing members of the local SAE chapter chanting the N-word and referencing the lynching of African-Americans caught national attention -- something is clearly amiss. Student leaders there said they feel the SAE video makes the clearest case to their university and to other schools across the nation that a lack of emphasis on rooting out cultural insensitivities through diversity initiatives is making racial incidents more frequent.
Alumni of black Greek-letter organizations said there are few people better positioned to lead school-diversity discussions than students at majority-white institutions. African-American members of historically black Greek organizations have a long history of pushing for social change and have used college campuses as a training ground for careers in civil-rights activism and community empowerment. Winning campus victories begins with helping the offending students understand why the discussions need to happen in the first place, said Christopher Flix, president of the National Pan-Hellenic Council at the University of Oklahoma. The council is an umbrella organization for black fraternities and sororities.
"People don't understand why this matters so much, why it's so hurtful and dangerous," Flix, a member of the fraternity Alpha Phi Alpha, said in an interview Tuesday. The focus has to go beyond apologies and reach the underlying issue of diversity and inclusion on campus, he said. "People can apologize all day," he said. "We want to see real action, and that's what we'll be pushing for."
Students involved in the racist video issued apologies Tuesday. Parker Rice, a member of the SAE chapter who announced he had withdrawn from the University of Oklahoma, said the racist song chanted in the video was taught to the fraternity. SAE member Levi Petitt's parents apologized for their son and said they don't know him to be a racist.
The black Greeks at the University of Oklahoma expressed their satisfaction with how its president, David Boren, has handled the racism scandal, underscoring the role that white administrators and students have to play in leading a campus discussion about cultural sensitivities. After the initial video emerged, Boren indefinitely suspended SAE's chapter Monday and closed the fraternity's house. By Tuesday, Boren had expelled two students who appeared to be leading the racist chant. It's not clear whether Rice and Petitt were those students.
"I have emphasized that there is zero tolerance for this kind of threatening racist behavior at the University of Oklahoma," Boren said Tuesday. "I hope that the entire nation will join us in having zero tolerance of such racism when it raises its ugly head in other situations across our country."
In recent years, there have been a number of racial incidents that prompted response from black Greek and non-Greek groups on U.S. college campuses. But outside of statements of condemnation, teach-in seminars and the occasional temporary suspension of the offending organization, administrators' efforts haven't resulted in resolutions that change the campus culture.
For instance, it was alleged last year that members of the majority-white fraternity Pi Kappa Alpha verbally accosted members of the historically black Alpha Kappa Alpha sorority at the University of Connecticut. A faculty adviser said she was called a "fat black b----." The fraternity lost some campus privileges, but individual members involved in the incident went unpunished, according to news reports.
In 2012, an Instagram picture showing two members of Beta Theta Pi from the University of Florida dressed in blackface at an off-campus party drew outrage from the campus' black Greek council and the larger community, according to several news reports about the incident. It's unclear whether the students involved faced discipline for throwing the party.
And, in 2010, members of the predominantly white Pi Kappa Alpha fraternity at the University of California at San Diego came under fire for allegedly organizing a so-called Compton Cookout party with a ghetto theme. An advertisement for the off-campus event urged attendees to come dressed as "ghetto chicks" and that fried chicken and watermelon were on the menu, according to news reports. It's unclear whether the students involved faced discipline for throwing the party.
Many black Greek letter organizations date back to the early 20th century. Prominent members have included civil-rights icons such as Martin Luther King Jr., who was a member of Alpha Phi Alpha. Black Greek organizations have a history of social activism that spans more than 100 years, said Lawrence Ross, author of "The Divine Nine: The History of African American Fraternities and Sororities." Members of the Delta Sigma Theta sorority, founded at the historically black Howard University in 1913, were participants in the women's suffrage marches that year pushing for voting rights, Ross said. "We're training these college students to be ready to advocate," said the 30-year member of Alpha Phi Alpha. "These are 18- to 22-year-old students who are learning how to create new [activism] strategies for today."
Student activism doesn't always have its genesis in scandal. Unheard -- a group unaffiliated with a black Greek-letter organization, but including several Greek members -- was founded at the University of Oklahoma as an alliance of African-American students in January. The group has demanded that university officials hire more African-American faculty, focus on the black-student retention rate and increase financial aid for minority students. Its members said meeting those demands would communicate seriousness about fostering a culturally sensitive environment for black students. "This comes from us not having a critical mass of African-American students on this campus," Ross said. "Take a deep dive into looking at all the different inequities that those students are feeling."
Discussions of race and inequality are difficult to mine in a campus setting, especially at institutions that are sorely lacking in diversity, said David Gillota, an assistant professor of English at the University of Wisconsin-Platteville and author of "Ethnic Humor in Multiethnic America." He indicated it should be as much the initiative of white students and administrators as of everyone else to open a dialogue. "The responsibility should be on the people who are in the majority, who already have more power on the discourse on the campus," Gillota said, "Black students should not be expected to always take on the additional burden of saying, 'This is how not to be racist.'"
Flix of the National Pan-Hellenic Council at the University of Oklahoma said he wasn't opposed to SAE, one of the country's largest and oldest fraternities, being welcomed back on campus eventually, because dialogue can't happen without engaging the offending students. "In casting them off [from campus] you're kind of isolating them," he said. "You're almost doing that same thing to them that we're asking them not to do to us.
"I would invite them to the table," Flix said. "But we're not going to cast our efforts on deaf ears."
© Copyright IBTimes 2023. All rights reserved.
FOLLOW MORE IBT NEWS ON THE BELOW CHANNELS