Unusual Radio Wave From Far-Off Galaxy Detected; Researchers Say It's 'Like A Heartbeat'
KEY POINTS
The signal may be coming from an unknown source millions of light years away
The newly discovered signal lasts much longer than usual
It has been detected by the CHIME telescope
Fast radio waves usually last a few milliseconds. However, a team of astronomers has now detected radio burst that last for up to three seconds.
Researchers from the Massachusetts Institute of Technology (MIT), who detected the phenomenon, believe the "unusual" radio burst was coming from an unknown source millions of light years away from our galaxy.
Deep space and its mysteries never seem to fade away. Another curve ball thrown our way this time is the rather common fast radio bursts or FRBs. First detected in 2007, over 100 FRBs have since then been observed. They are short, intense bursts of radio waves, believed to originate from small, dense objects, located in distant parts of space.
FRBs vary in duration and cyclicity. Most of them last for a few milliseconds and will never emerge again. Others may repeat multiple times, but with no coherent pattern. The newly discovered signal, labeled FRB 20191221A, was a cut above the rest as its duration was much longer than the usual ones and had a discernible pattern, according to a paper published in the journal Nature.
This FRB has an additional intercut of radio bursts that repeat every 0.2 seconds. The exact origin of the radio waves is a mystery, but scientists opine that it may be coming from a magnetar or a radio pulsar – both are types of neutron stars, which are produced when stars, much bigger than our Sun, explode into a supernova.
The latest radio burst was detected by the Canadian Hydrogen Intensity Mapping Experiment (CHIME), a radio telescope located in British Columbia.
"There are not many things in the universe that emit strictly periodic signals. Examples that we know of in our own galaxy are radio pulsars and magnetars, which rotate and produce a beamed emission similar to a lighthouse. And we think this new signal could be a magnetar or pulsar on steroids," said Daniele Michilli, a researcher at MIT's Kavli Institute for Astrophysics and Space Research.
"It was unusual," the researcher added. "Not only was it very long, lasting about three seconds, but there were periodic peaks that were remarkably precise, emitting every fraction of a second — boom, boom, boom — like a heartbeat. This is the first time the signal itself is periodic."
Astronomers are now hoping to find more periodic radio waves from the same source and use them to measure the rate at which the universe is expanding.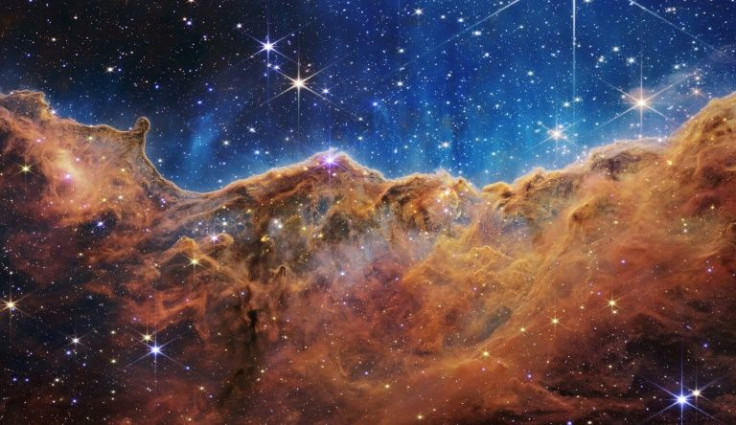 © Copyright IBTimes 2022. All rights reserved.
FOLLOW MORE IBT NEWS ON THE BELOW CHANNELS