Unwanted All-Star Trying Different Approach To Land New Deal
DeMarcus Cousins would have expected to have signed with a team with free agency entering its fifth day. But the big center has struggled to get any attention from teams with cap space and continues to be among the unsigned unrestricted free agents.
ESPN's Adrian Wojnarowski reported recently that there is no market for Cousins and suggested that his one-year gamble with the Golden State Warriors did not work to his advantage of improving his standing in the league. He had a mixed season on-court while also struggling with fitness issues after making his return from an Achilles injury that kept him out for a year.
Cousins, who was expecting to sign a one-year deal between $12 million and $20 million, is said to be struggling to get a deal similar to the discounted $5.3 million one-year deal that he signed with the Warriors last season. The All-Star center in a desperate move to improve his chances of finding a team has changed representation.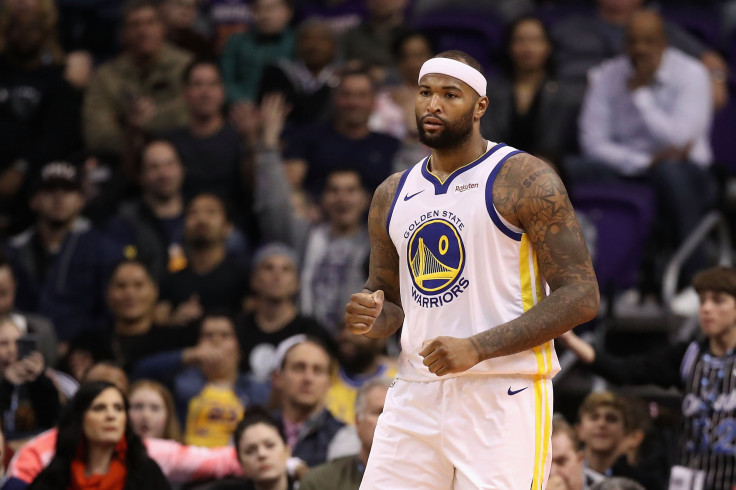 "There is no market for him," Wojnarowski said Monday on Scott Van Pelt's "SportsCenter". "He hoped some big-market teams would strike out, would have cap space and he'd get a ($12-20 million) deal. That's not happening."
Marc Stein of the New York Times confirmed that Cousins has left Jarinn Akana and enlisted the services of the influential Jeff Schwartz of Excel Sports. The 4-time NBA All-Star was expected to return to the Warriors, but they signed Willy Cauley-Stein from the Sacramento Kings as back up for Kevon Looney, who will be their starting center.
All the attention in free agency is now focused on Kawhi Leonard and his impending decision. There is a chance that the remaining free agents on the market will get more attention once the 2019 NBA Finals MVP makes his decision.
© Copyright IBTimes 2023. All rights reserved.